Seidio unveils VITREO shatterproof glass covering for iPad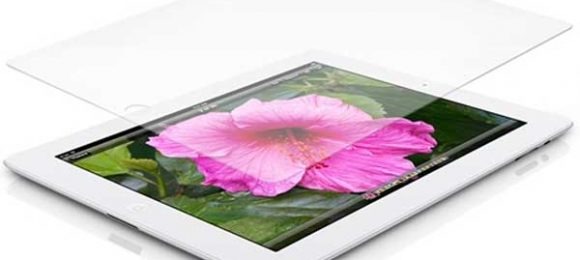 If you have an iPad and want to keep it looking good, odds are you're using some sort of screen overlay to keep it from getting scratches. The problem with most screen overlays is that they are made from some sort of adhesive film. That film can be difficult to place on the screen of the iPad smoothly and often those films start to peel away in short order, leaving bubbles on your screen.
A company called Seidio has announced a new screen protector specifically designed to fit the third and fourth-generation iPad and iPad 2 screens. This screen overlay is made from tempered shatterproof glass rather than a sticky adhesive sheet. The high-grade tempered glass has a hardness rating of 9H.
That reading means that you can prevent damage to the screen of your iPad in the event of a drop and it will prevent scratches. The VITREO glass overlay is designed to absorb impact to safeguard your tablet. The tempered glass is also covered with an oleophobic coating to make it resistant to smudges and fingerprints.
The tempered glass is designed to cover the entire iPad screen, but won't interfere with touch functionality. The best part about glass overlay is that it won't bubble or peel away from the screen, and it's easy to install and remove. With the glass overlay installed on the iPad, it adds 0.55 mm in thickness to the tablet. The glass overlay attaches to the iPad screen using an included silicone adhesive, and it leaves no residue behind when removed. The VITERO overlay is available now for $69.95.