Sega Unveils Mega Drive Mini Console In Japan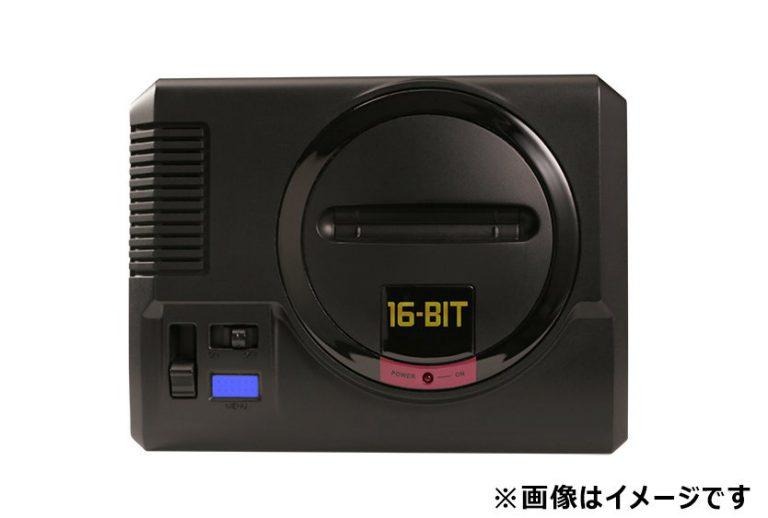 Almost everyone knows how popular Nintendo's NES Classic Edition and SNES Classic Edition have been over the last two years, with the miniature, pre-loaded consoles selling out almost as soon as they hit shelves. It seems Sega has finally wised up and decided to get in on the trend, as the Japanese game company has unveiled the "Mega Drive Mini," a tiny version of its iconic 16-bit console — known as the Genesis in the US.
Sega announced the Mega Drive Mini at a fan event in Japan this weekend, and just like Nintendo's miniaturized retro consoles the little black device is almost small enough to fit in one's palm. Sega said the mini console will be released sometime in 2018 — in Japan, at least — to commemorate the 30th anniversary of the Mega Drive/Genesis.
「メガドライブ」誕生30周年記念!
『メガドライブ ミニ』(仮称)2018年発売決定!

思い出の名作ゲームの数々が、これ1台で楽しめます!#セガフェス #メガドライブ #メガドライブ30周年https://t.co/HWj6NFL96y pic.twitter.com/0C9QH1l5Mr

— セガ公式アカウント🦔 (@SEGA_OFFICIAL) April 14, 2018
Sadly, there's no details on anything beyond the name, including a list of games the device will play, pricing, controllers or other accessories, or how the emulation will be handled. Sega hasn't even clarified if the Mega Drive Mini will see release outside of Japan.
This marks an interesting return to hardware for Sega, as the company has been out of the console business since 2001, after the disappointing performance of the Dreamcast. It's hardly a sign that Sega is looking to go up against the modern consoles from Sony and Microsoft, and the fact that the Mega Drive Mini is billed as a special 30th anniversary product means it's almost guaranteed to produced in limited quantities.
SOURCE Sega