Sega Toys' Yume Neko "Dream Cat" Venus: Robo-Kitty Gets An Upgrade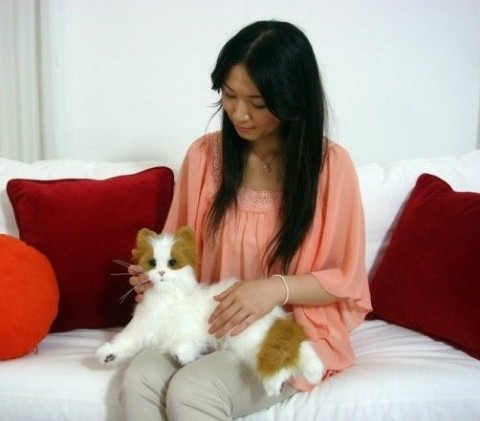 Long-time readers may remember Sega Toys' robotic cat that stole my heart, Yume Neko Smile; now the company is back with an upgraded version [pdf link] of the electronic-kitty.  Yume Neko "Dream Cat" Venus is a life-sized Norwegian Forest Cat, with more possible movement than the original Smile version together with the ability to respond to your voice.
Well, I say "respond"; apparently Sega Toys worked Tohoku University's Institute of Development, Aging and Cancer in Northern Japan to make sure Yume Neko Venus responds appropriately to touch or vocal prompts.  If, for instance, you say "there there" in Japanese, she'll purr at you.
Movements, meanwhile, include laying down, reaction to touch from a number of hidden sensors, reaction to light from a hidden forehead photo-receptor, and the ability to move her paws around.  She measures 490 x 240 x 230 mm and comes, like the original, with a plastic comb for grooming.  Japanese buyers will be able to pick up Yume Neko "Dream Cat" Venus on July 30th, priced at the equivalent of around $110; the rest of us will have to wait for importers to get their act together.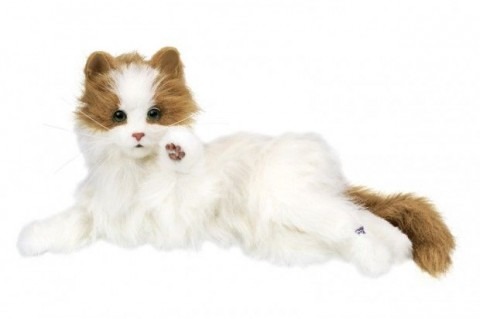 [via CrunchGear]