Sega Sonic & All-Stars Racing Transformed announced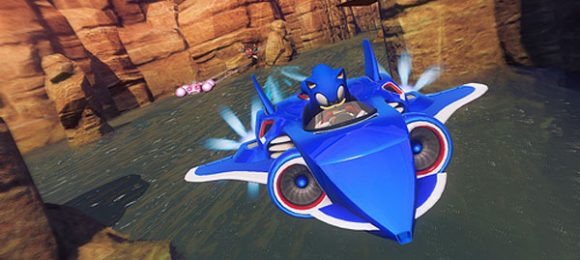 If you have been gaming for a long time you certainly know Sonic the Hedgehog. Sonic is the most iconic of all Sega gaming characters. Sonic and some of his pals are coming to a new video game called Sonic & All-Stars Racing Transformed. This racing game reminds me a lot of Mario Kart on some levels with a significant twist.
Rather than being a pure carting style racing game, the vehicles in the game transform from cars to planes and boats depending on the racing environment. The game will come to multiple systems, including the PC, Xbox 360, PS3, PS Vita, and Nintendo 3DS. The game will be available in late 2012.
A few of the iconic characters that will be featured in the game include Sonic the Hedgehog, Dr Eggman, AiAi, Gilius Thunderhead of Golden Axe and Vyse of Skies of Arcadia. The tracks will also reflect other Sega games such as a track based on Super Monkey Ball Temple Trouble, and lots more.