Sega offers pre-order details for Aliens: Colonial Marines game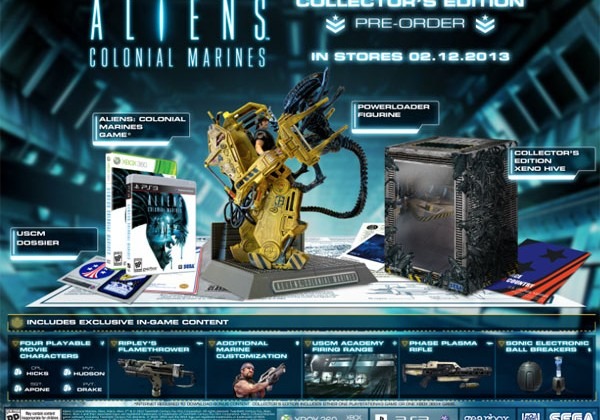 Sega and Fox Consumer Products are offering gamers new details on the coming Aliens: Colonial Marines video game. The details on the video game include specifications on the collector's edition and information on pre-ordering. The video game is set to launch on February 12, 2013 and if you pre-order to get some interesting features.
Namely, those who pre-order from GameStop will get for exclusive playable characters from the 1986 film. The playable characters include Private Hudson, Corporal Hicks, Private Drake, and Sergeant Apone. GameStop is the only place to pre-order and get the special content offer. The pre-order content is only available in the multiplayer version of the game.
Those who pre-order will also get additional character customization options and access to Ripley's flamethrower. The collector's edition of the game will sell for $99.99 and includes a resin power loader figurine and a limited-edition Xeno Hive Box. The collector's version gets the four playable characters, additional customization options, and exclusive multiplayer weapons, including Electric Ball Breakers and the Phase Plasma Rifle. The Collector's Edition also gets an exclusive game level called USCM Academy Firing Range.