Sega Jumping into Facebook Games with Baseball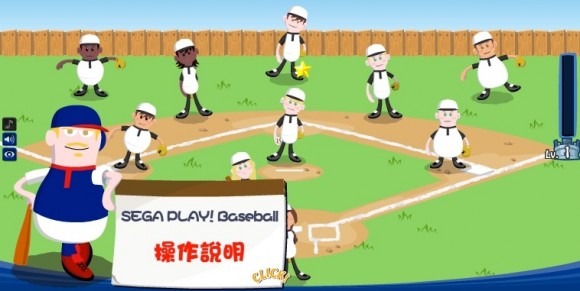 Sega will be entering the US social games business this month with an American version of Sega Play! Baseball, according to Total Telecom. Sega has done social games in Japan up to this point, and now is going to try its hand in the US, competing with Zynga, among others. They will be releasing a line of Facebook and Hi5 games in the next few months. The baseball game is pictured below (still mostly in Japanese).
Sega Play! Baseball is actually available now on Facebook, but it has not been completely localized yet. As you see from the screen shot above, it is mostly in Japanese. When it is officially released, it will be one of the first baseball games on Facebook by a major publisher. Sega also plans to launch Sega Play! Football in March on Hi5 (a social network focused on gaming).
Sega will follow the standard model for social games: free to play, but plenty of premium items and boost available for purchase. The company plans to grow its Sega Play! social games into a globally recognized brand. Any social games you'd like to see from Sega?
[via Games.com]