Sega Forever revives classic games on iOS and Android for free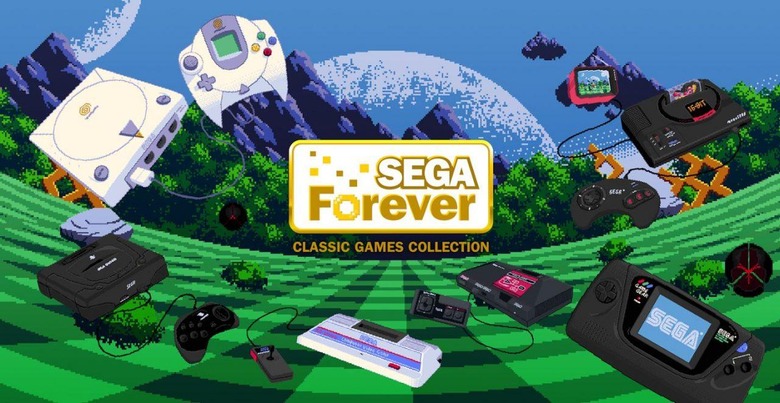 Though some gamers may be feeling a little cool toward Sega these days, there's no denying that the company put out some excellent games back when it was still in the business of making consoles. Sega will be reviving some of those classic games on iOS and Android tomorrow, something it's already done with popular games like Sonic the Hedgehog and Crazy Taxi. There's an interesting twist this time, though, as this collection of games – known as Sega Forever – will be free-to-play and constantly expanding.
Obviously, Sega is looking to make money on this somehow, so the games will be ad-supported. It doesn't sound like Sega is planning to lock any portion of these games behind a paywall, though, which is always nice to hear. If you'd prefer to play without ads, you can purchase individual games and go ad-free for $1.99 each.
That's fairly inexpensive when compared to some of Sega's other mobile offerings. Sonic the Hedgehog 2, for instance, will set you back $2.99, and while the current version of the original Sonic the Hedgehog is now free to download (seemingly in anticipation of tomorrow's launch), there used to be a time where Sega charged an upfront fee for that as well.
Sega Forever launches tomorrow with five games from the Genesis/Mega Drive era of Sega consoles: Sonic the Hedgehog, Phantasy Star II, Kid Chameleon, Comix Zone, and Altered Beast. Sega says that all of these games will feature leaderboards, controller support, and cloud saves. You'll also be able to play these games offline, which is always a welcome feature.
Once those five games launch tomorrow, we'll be able to look forward to new releases every two weeks. It sounds like Sega Forever will eventually span Sega's entire console library, so expect to see games from the Master System, Game Gear, Saturn, and Dreamcast in addition to the Genesis and Mega Drive. Will you be checking out Sega Forever when it launches tomorrow? Head down to the comments section and let us know!