SEGA and Retro-Bit's mysterious deal gives us retro console palpitations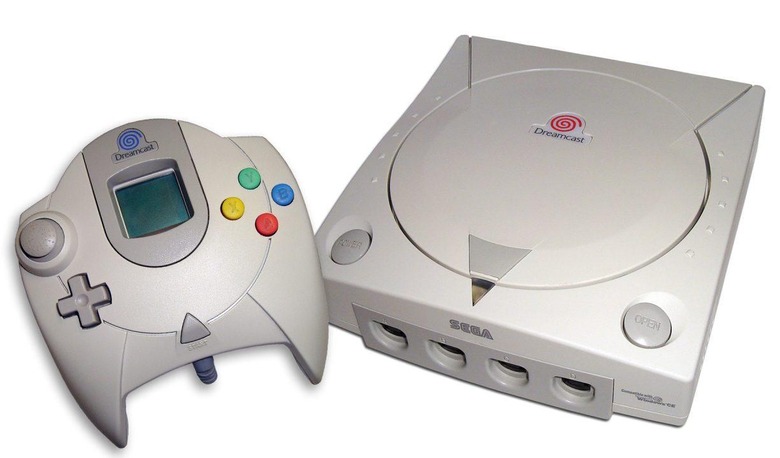 Thanks to platforms like Steam, Xbox Live, PSN, and the Nintendo eShop, we've been enjoying something of a retro revival in recent years. Old games that may have otherwise been forgotten have been getting a new life on these platforms, and new games like Sonic Mania look to recapture some of the magic of those classic titles. That's great on its own, but now Sega and Retro-Bit want to take that one step further.
The two companies announced a team up today that will see Retro-Bit producing accessories based on Sega's run of home consoles. While the announcement isn't terribly clear about what we should expect, it seems safe to assume that Retro-Bit has been tasked with producing controllers reminiscent of the Sega gamepads of the past.
Whatever this deal includes, the accessories Retro-Bit produces will be based on those from the Sega Genesis, Saturn, and Dreamcast. Further supporting the notion that these are controllers Retro-Bit has been tasked with creating, we know that the accessories will connect through USB and Bluetooth. That means you might soon be able to play through Sonic the Hedgehog 2 with a Genesis controller that connects to your PC through Bluetooth, which sounds pretty cool.
We'll see just what Sega and Retro-Bit have planned soon. The companies will unveil the first of their products at CES 2017, so we're just a few weeks away from learning about what's in store. Don't be shocked to see them announce a line of controllers, but they could surprise us with a range of different products.
Maybe one of those products will be a retro console in the same vein as the NES or SNES Classic? Only time will tell, but it wouldn't be all that shocking to see Sega try to appeal to nostalgia with some official retro consoles of its own. Stay tuned, because whatever Sega and Retro-Bit are planning will all be out in the open soon.