Seek XR thermal smartphone camera brings optical zoom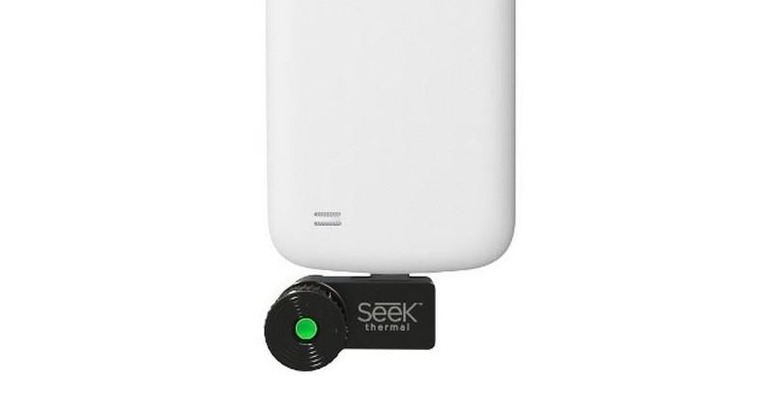 This past September, Seek Thermal introduced its Seek camera for smartphones, which gives the handsets the ability to look at the world around them based on its heat levels. Keeping in step with its biggest competitor, FLIR ONE, Seek has now introduced a new updated thermal camera called the Seek XR, and with it comes a boost in functionality via the inclusion of optical zoom. This increases the camera's usefulness for those who, for example, use the camera for spotting wildlife at night rather than just scanning a wall for water pipes.
Seek Thermal introduced its new camera today, and as with the other one both Android and iOS versions are available. Android tablets and iPads can be used in addition to iPhones and Android handsets, and for the additional functionality users will be paying a bit more at $299 USD (the previous version is priced at $199 USD).
The camera was announced at SHOT Show Industry Day at the Range, and with it comes the same ability to see heat in the environment around you — hot water pipes behind the drywall for example, or where your cat is sleeping in a dark room. The camera and others like it tend to find use in construction, hunting, and more.
The Seek XR allows users to spot things farther away — up to 2,000ft. using the optical zoom. The unit weighs half an ounce and features a magnesium housing. There's a 206 x 156 resolution; the camera works with its free related mobile app.
SOURCE: Seek Thermal