Seek wristband combines GPS, MP3 player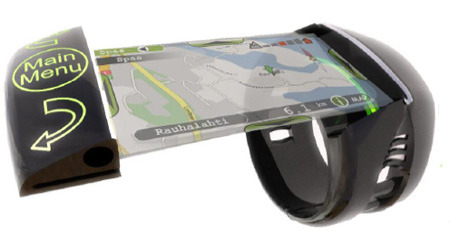 How would you like to have a GPS device on your wrist? It certainly would make traveling easier and jogging in unknown territory less perilous. And though the Seek isn't all that attractive, in principle, it's going places.
Designed by Jukka Roitto, Miska Vaisanen, and Jordan Siegler, the Seek wristband combines the functions of a GPS and a music player into one little package. On yeah, and it attaches to your wrist like a quasi-watch. Did I mention that?
At the moment, it's unclear how this thing charges, but it seems like it would drain battery fast. GPS are known for doing that. With an interactive touchscreen, however, you can look up guides and location-based services. There's no word on when this one will release but we'll keep our eyes open.
[via Crave at CNET]