See Through Concept Designer Garage for the Super Rich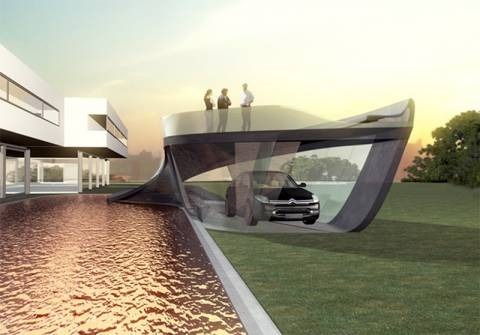 When money is no object, a $210,000 transparent concrete garage, created by architects Neutral is a must have.  Picture yourself as a $1M Sportscar, would rather parked inside a regular garage or a showroom like garage? The best feature of the "Designer Garage" is having the option to flip a switch and the polycarbonate based LCD layers turn opaque electronically.
The "Designer Garage" can also be used as an office, playroom, or bedroom.  Wow.