See the HTC Link, a semi-secret Japanese VR headset with LIGHTS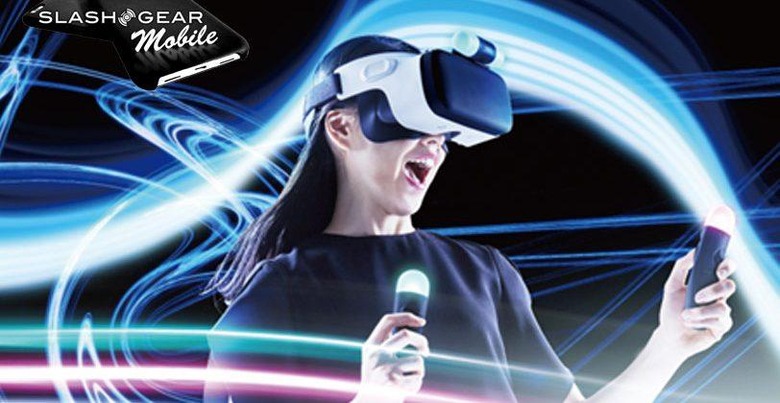 The headset that's appeared today, made by HTC, won't necessarily be available to everyone in the world. In fact it's slated – for now – to be available only inside Japan. This headset was designed to fit one smartphone in the world – the HTC U11 – and will be able to roll with 6DOF (6 degrees of freedom) which is intense for a phone-based VR headset, if not entirely unique to this one.
The device is called HTC Link, and it rolls with some awesome technology under the hood. As you'll see in the images above and below, it's prepared to do a lot of the same stuff the HTC VIVE can do. A couple of controllers that are smaller than that of the VIVE along with a much more compact overall system could mean that this system would cannibalize some potential HTC VIVE customers were that it could be released worldwide.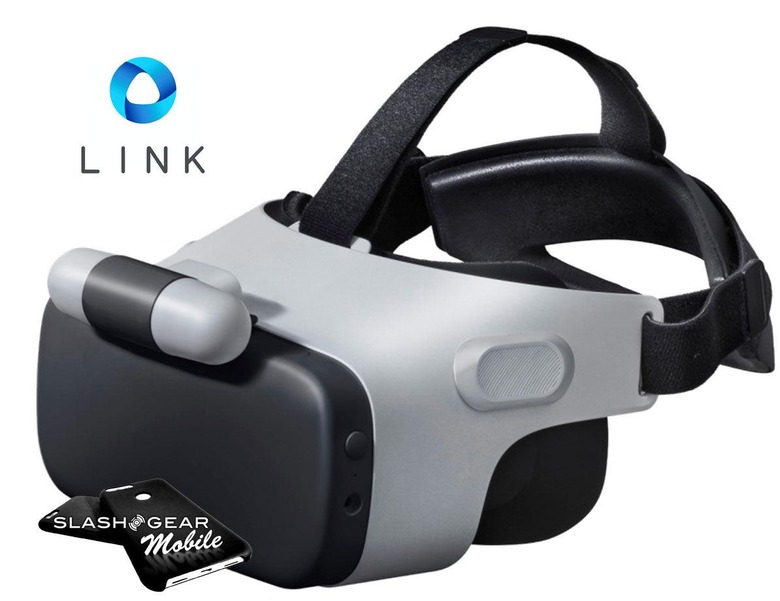 As it is today, as an HTC representative told SlashGear, this device is appearing only in Japan because "it's an exclusive for the Japanese version of U11 and our channel partners there." It might also be that HTC is making a smart move in testing user response in a smaller market first with mobile VR instead of jumping in on the whole earth at once.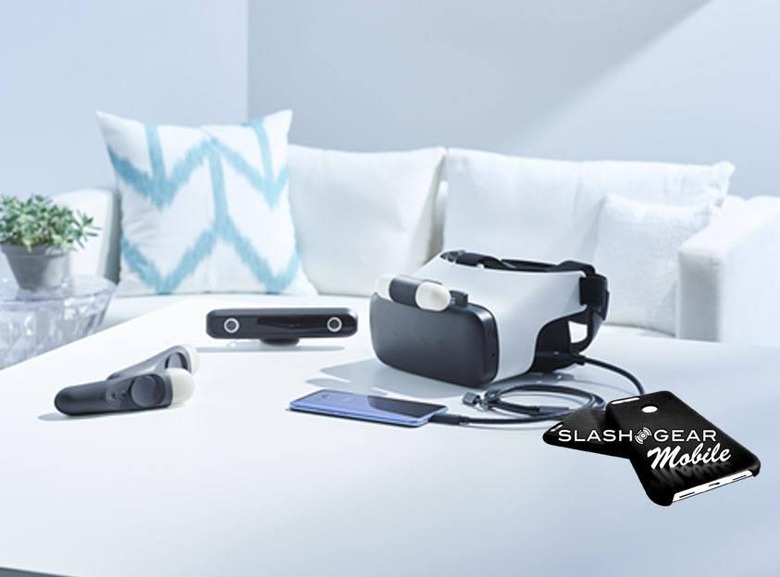 The device itself looks a bit odd because of its added sensor tech. A combination of the sensors on the headset, the controllers, and the camera system you see in the center of the image with the white couch – all make this next-gen 6DOF for mobile system possible. Below is a set of specifications for the LINK, including box contents.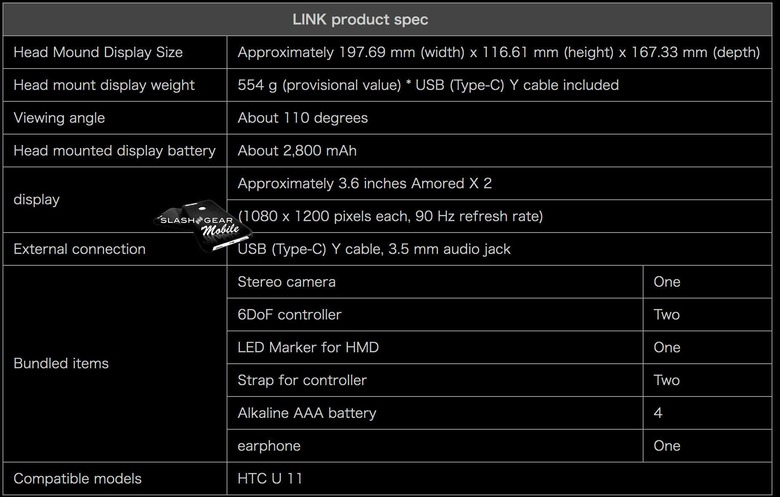 The lights come in play much like they do with the PlayStation 4's DualShock 4 controller. The same is true of the light controllers for the PS3 – sort of. The final implementation will certainly be interesting to see when compared to those older systems, connected to power, with far larger processors.
Then there's the anime character group you see above... That's a set of characters from the anime Ghost in the Shell ARISE. With the release of the HTC U11 in Japan, a special short movie will be released in the Ghost in the Shell ARISE universe. Timing for this feature is currently "coming soon" – but we're hoping for real super soon.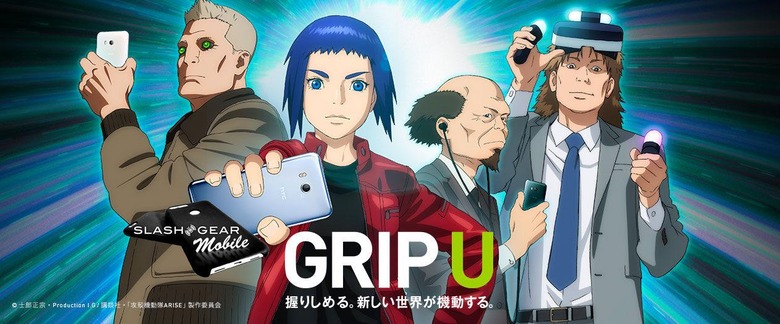 At this time no news of a USA-based released has been shared by HTC. Pricing will be revealed at the time at which the headset is made available, which is – at this time – soon. In Japan – for now. UPDATE: HTC Link will be released "after late July 2017" with SoftBank in Japan. That'll be right around the same time the HTC U11 is released with the carrier, too.