See all 38 new Emoji here, before Unicode approves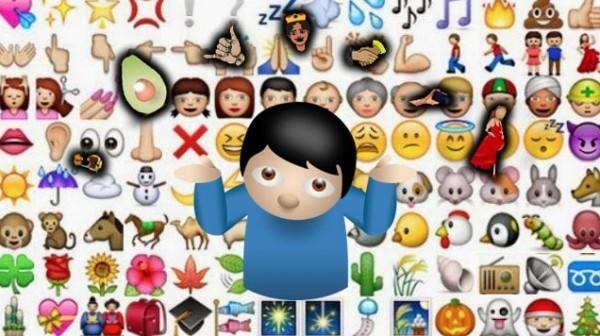 The newest batch of proposed Emoji have been released (in proposal mode) this morning. These 38 new images include such gems as Drooling Face, Raised Back of Hand, and Croissant. The list includes notes about proposed popularity, including suggestions based on Google searches. Imagine how popular a Selfie Emoji will be with Google hits at 233,000,000 in text and 138,000,000 in images. People want these tiny representations of complex ideas, and they want them now. Immediately! Before they have to resort to words!
The images you're about to see are included in the May 2015 Emoji Additions list from the Emoji Sub-committee with the Unicode group. These images will be considered for encoding in
version 9.0 of the Unicode Standard.
This means they'll pop up wherever Unicode is accepted, and they'll likely be represented by popular platforms like Twitter, Apple's iMessage, and Yahoo Messenger.
"These symbols are considered for incorporation into
Unicode for reasons such as compatibility usage," says the Emoji Sub-committee, "popular requests from online communities, and filling the gaps in the existing set of Unicode emoji."
First you'll see Faces and Body Emoji. This is the biggest category in this update, with plenty of hands and arms.
Next you'll see People. There are only four additions to the People party.
They are missing pairs, of course.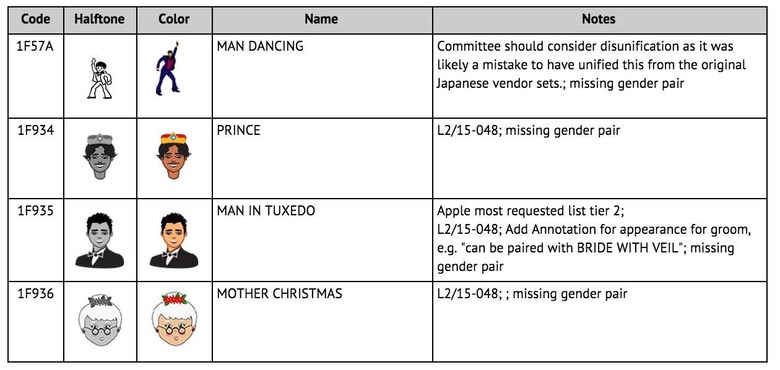 In the Food Items and Plants category we have the long-awaited pork-based edible, the Bacon.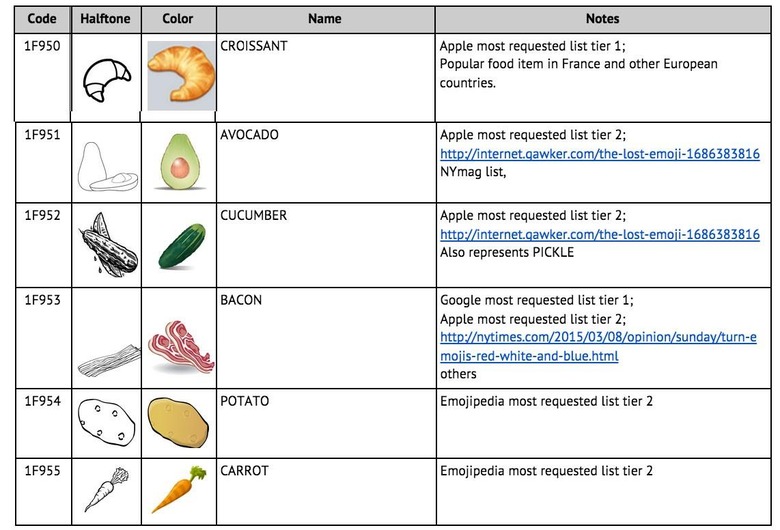 The Animals category has a fancy Eagle, a Fox, and the – believe it or not, not included yet – Owl.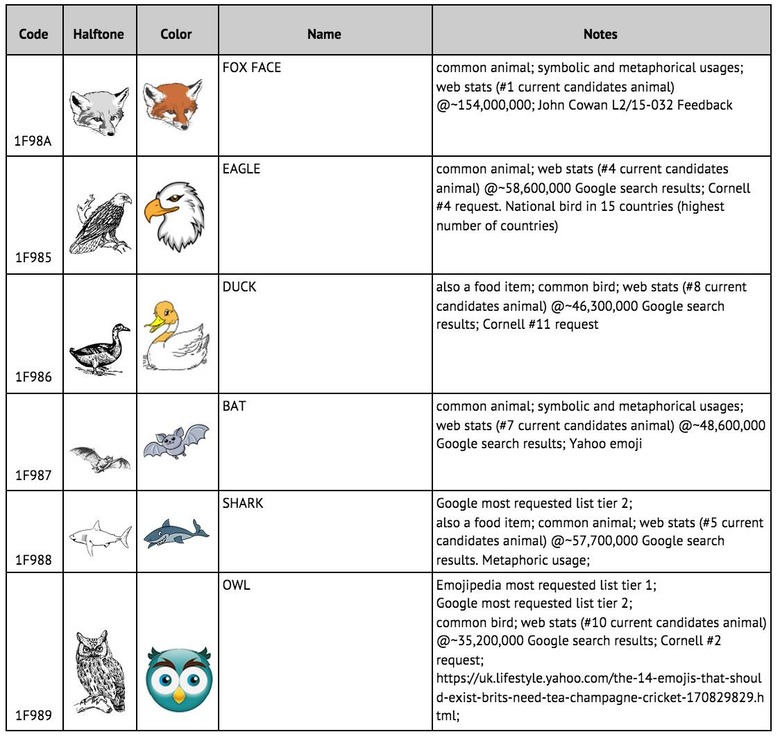 Then there's an Other category with some real oddities. Can you believe there's no Octagonal Sign in the Emoji bin yet? How about the Motor Scooter?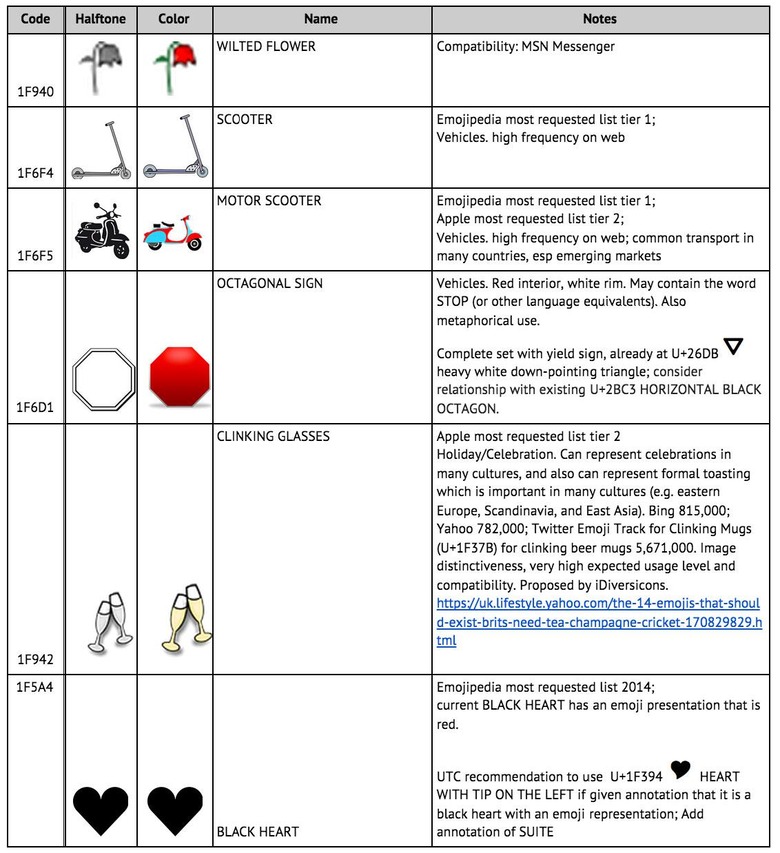 Expect these lovely Emoji to be popping up in your next update – maybe a couple updates down the line – when your text or OS operator decides to use what Unicode is rolling with.