Samsung will be holding one of its Unpacked events on February 20th, and along with revealing another look at its upcoming foldable phone device, the company will be officially announcing the Galaxy 10. The increasing leaks and rumors in recent months have pointed towards three devices for this year's lineup of flagship Galaxy devices, and a new image has surfaced that offers our best look yet at each model.
The new image, which seems to be an official press render, shows the front and rear of the Galaxy S10E, the S10, and the S10+ from left to right. Posted by well-known leaker Evan Blass, the phones are shown in clear cases, but we still get a good look at each model's camera arrangement.
On the left, the S10E, which is expected to be the cheapest model of the three with fewer frills, has two rear cameras and a single hole-punch in the top-right of the display for the front camera. It's still unknown what the official name of this model will be, but it's previously been dubbed the Galaxy S10 "Lite" and S10 "Edge."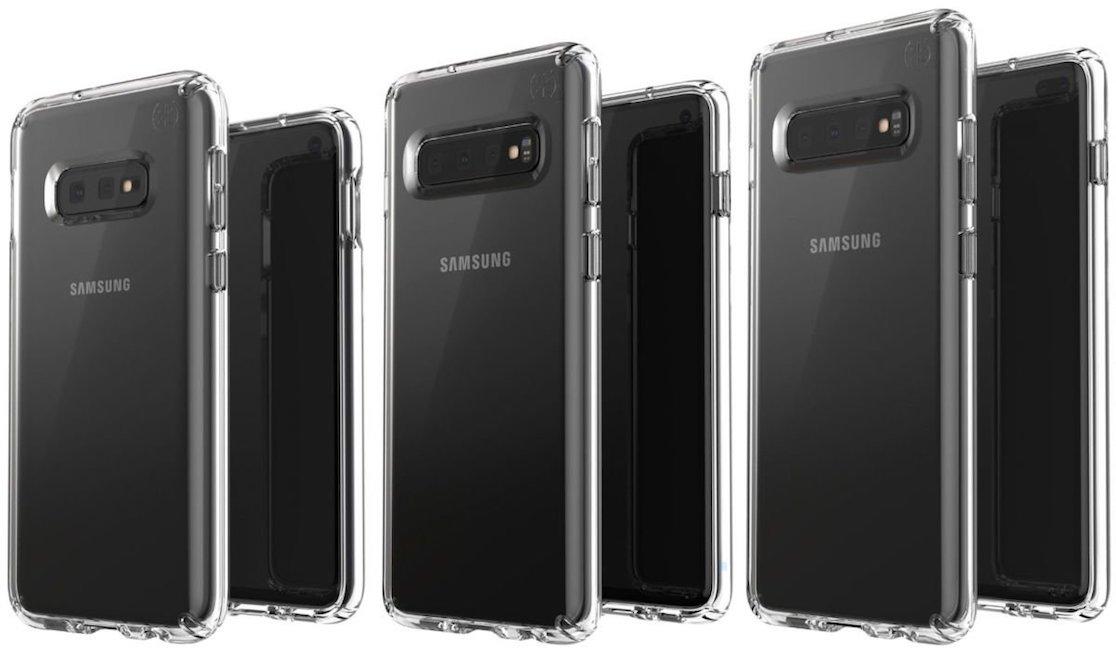 The standard S10, center, and the larger S10+ on the right each feature three rear cameras, while the latter seems to have a larger hole-punch in the display for two front cameras. The S10 is expected to have a 5.8-inch OLED screen, while the S10+ goes for an even bigger 6.4-inch OLED. Previous leaks have these two models launching with curved screens and in-display fingerprint sensors, while the S10E does without these extras and a flat display to help keep the price down.
While we now know almost exactly what the Galaxy S10 lineup will look like, we still need to wait for Samsung's February event to get the final details on specs and any additional variants, like the 5G model that's been rumored to be exclusive to Verizon in the US. It also remains to be seen how much interest users will have in the S10 after seeing a fully functional version of the folding phone.