Secret of Mana Remake will have limited PS4 discs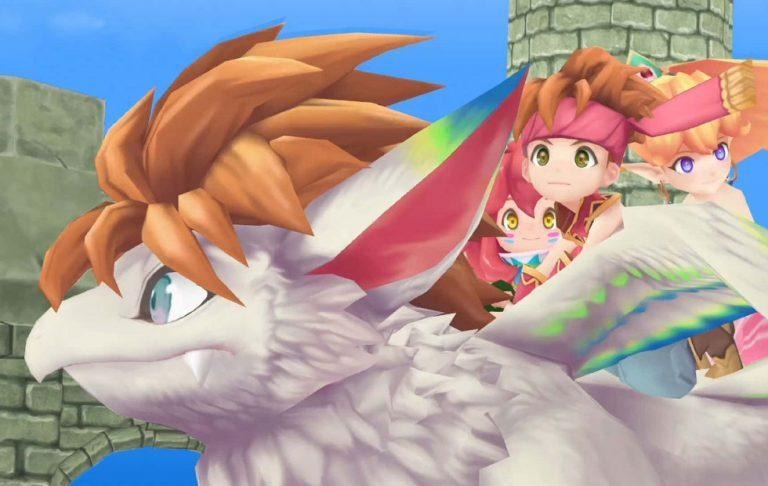 Almost everything is digitally distributed these days, from software to films to games. The days of lining up your shelves with boxes of varied designs and irregular heights are mostly gone, but some still do hold a candle to this collector's habit. For this type of gamers, Square Enix will be making available a physical copy of its upcoming Secret of Mana Remake for the PlayStation 4. But be warned, it plans on only making a limited number of them, so these discs may very well be collectors' items.
The Mana series is one of the cult classic JRPGs that, while not as big as Final Fantasy, still had a loyal following. Secret of Mana, known as Seiken Densetsu 2, was released in 1993 as a sequel to the 1991 game Seiken Densetsu, which, strangely, was called "Final Fantasy Adventure" in the US. The game is stereotypical JRPG by today's standards, but it is still one of the well-loved titles in the genre.
It was so well-loved that Square Enix decided to make a remake of the SNES original. And, like any other remake, it has to be 3D. So gone is the pixelated 2D graphics that partly defined the game, replaced by not photorealistic 3D models that would feel right at home in mobile devices.
Of course, it's not a mobile game, though the original Secret of Mana is available on Android and iOS. The Secret of Mana Remake will be available on the PS Vita, the PS4, and Steam and will be launching digitally on February 15 next year.
On that same date, GameStop in the US, EB Games in Canada, and select retailers in Latin America will be selling the limited physical copies of the game for the PS4. Pre-orders will be able to get special costumes for characters, including a "Moogle Suit" for Randi, Primm and Popoi, a "Tiger Two-Piece" for Primm and a "Tiger Suit" for Randi and Popoi.
SOURCE: Sqaure Enix