Secret of Mana Remake launches at last, PS4 discs too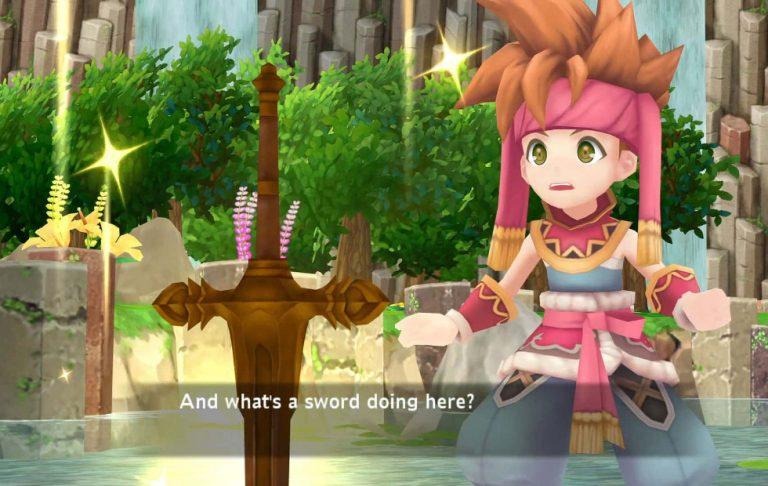 Retro might have been the in thing for the recent years, but remakes have been going on for who knows when. Some are just not satisfied with recreating the look and feel of a beloved product and want to see it revived for present-day tastes. Such is the path that the new-old Secret of Mana that not only jumps from the flat planes of 2D into 3D but also gives the same beloved characters a voice. Literally.
By today's standards, the plot of Secret of Mana might be already cliche. That said, that return to old-school save the world adventure might also be a breath of fresh air amidst the beat 'em styles of most of today's RPGs. When it released back in 1993, Secret of Mana gained a cult following. While not exactly as large as Square Enix's other JRPG franchises, like Final Fantasy and Dragon Quest, Seiken Densetsu was influential enough to be ported to mobile and, now, remade in all its glory.
While the remake lets you enjoy the adventure without any plot changes, it does spice up the presentation more than just slightly. And it's not just because it's now in 3D either. Of course, the original never had the opportunity to add voice-overs, which the remake now addresses. There's also a new, rearranged musical score, but you have the option to play the game with the original soundtrack. And there are new narrative scenes that give more insight than what the original game could accommodate inside an SNES cartridge.
The Secret of Mana 3D remake does change some rather important things to account for modern gamers. There's now an autosave that was nearly technically impossible back in 1993, improved AI controls, and shortcuts. Perhaps the most intriguing, however, is the local multiplayer option that lets you and two other friends enjoy the classic adventure together.
Secret of Mana, which is the official name of the remake, is on Steam and PlayStation 4 for $39.99. For collectors, PS4 discs will also be available in limited amounts. Whether the remake will do well with the original's diehard fans remains to be seen, though there seems to already be some mostly negative reviews already.