Second exec from Apple's Sapphire supplier dumped stock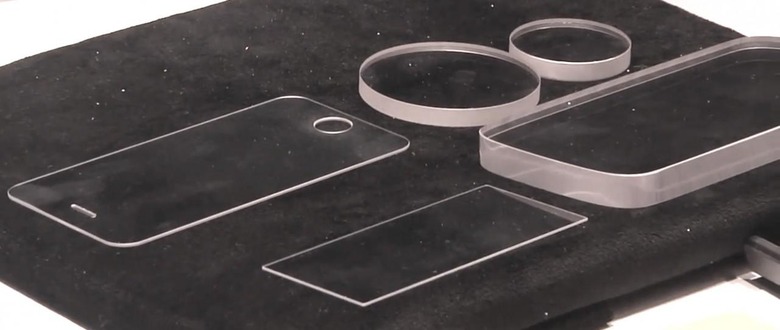 The problems at Apple's now former Sapphire glass partner GT Advanced were longer in the tooth than previously realized. Their partnership, which GT deemed "oppressive" in bankruptcy filings, is being detailed a bit more, now. It seems their CEO wasn't the only one dumping stock, as the guy in charge of the actual plant in Arizona was doing the same. Unable to meet Apple's deadlines for getting the plant up and running — which means making Sapphire glass — GT execs instead chose to tuck tail, dump stock, and run.
Daniel Squiller, the man in charge of the Arizona plant GT was set to operate in coordination with Apple, sold $1.2 million worth of stock in May. GT was due a lump sum payment in their $578 million deal (read: loan) with Apple in April, but failed to meet the requirements to get that cash.
By August, Apple had yet to make the $103 million payment. GT said they expected the money by October, but they never got it. That means they never met whatever milestones Apple set forth in the deal.
GT then filed for bankruptcy in October, having not received their final payment from Apple.
Apple was also late on a February payment in 2014, making that payment in April. It seems the trouble for GT was brewing all year, at this point. Apple was delaying payment to satisfy whatever qualifiers were in place for the deal, and GT wasn't meeting them.
Executives dumping stock in the wake of delayed payments only suggests they knew GT had no chance of success with Apple. Say what you will of the deal, and Apple, but GT signed up for this.
Apple has stepped in to try and save the Arizona plant, which is set to start making Sapphire glass for upcoming products. It's not known if the plant will produce Sapphire glass for the Apple Watch, or if these issues will force Apple to look elsewhere.
Source: The Wall Street Journal