Seamless WiFi S-Gen UMPC Gets Garmin GPS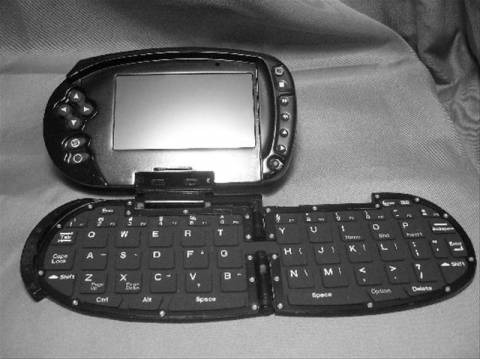 It may have been pretty quiet from Seamless WiFi since we first saw their S-XGen UMPC back in September 2006, but the company would like us to know that they've not been sitting on their hands all this time.  Apparently Seamless have been "very cautiously" deciding on GPS software for the UMPC – now renamed the S-Gen – and have settled on Garmin's Mobile XT app.
The S-Gen is a combination UMPC, phone, MP3 player and, courtesy of Garmin, navigation device.  The Mobile XT software will bring turn-by-turn directions, voice prompts and points-of-interest to the handheld, together with Google Local search capability.
Though the name has been tweaked, it doesn't look like the specs of the S-Gen are much altered from two years ago.  Under the hood lurks an Intel PXA270 Xscale 520MHz processor with a 20GB HDD and WiFi.  RAM looks to have been doubled – to 256MB – going by recent reports, and the cellular connectivity is given as triband GSM/EDGE/CDMA.  The display is a 4.25-inch 470 x 270 unit with transflective backlighting.  Unlike other UMPCs, the S-Gen runs Windows CE 5.0.
Availability is still uncertain, though you can expect to pay a frankly ridiculous $1,395.
[via GPS Obsessed]