SeaLife Micro 2.0 camera is waterproof to 60m, no case required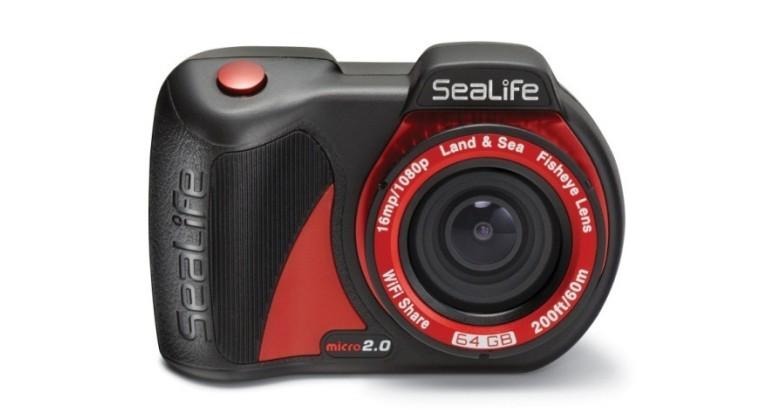 SeaLife has announced its new Micro 2.0, an underwater camera that is fully sealed for use underwater without a separate case. The Micro 2.0 is SeaLife's newest Micro model, and can be taken to depths of 200ft (about 60 meters). Aside from its ability to descend great depths, the camera functions like an ordinary point-and-shoot, including things like a rechargeable internal battery, Sony CMOS sensor, and more.
The Micro 2.0 features an outdoorsy (and, more importantly, easy-to-spot-underwater) red and black high-contrast design alongside rounded edges and a simplified style. There are no doors or o-rings to be found. Instead, the camera is fully sealed and can be used immediately in the pool, ocean, or elsewhere.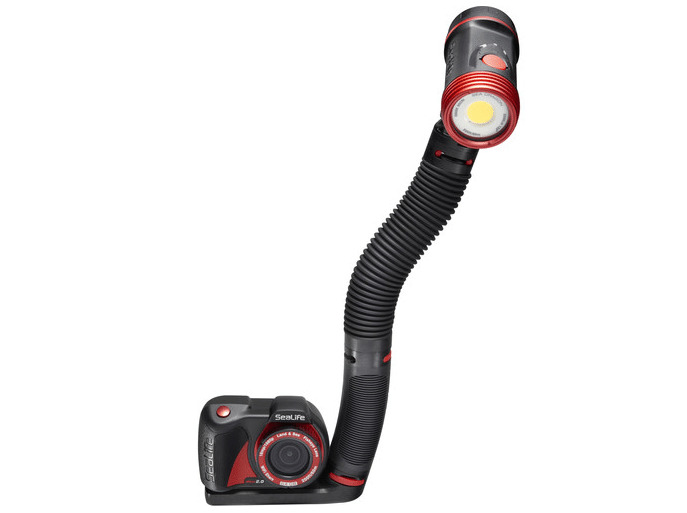 The camera features a 16-megapixel Sony CMOS sensor and video recording at up to 1080p/60 FHD or 1296p/30 HD. There's a wide-angle 130 degree fisheye lens and four recording modes that adjust the color based on whether you're on land or under water. Regarding the latter, the camera includes three different color correction profiles for underwater recording, allowing it to adjust to different shades of water (a darker lake may require different adjustments than a bright blue ocean, for example).
The camera has a focusing distance of up to 12-inches, a trio of Piano Key controls, and large buttons for adjusting camera settings while wearing dive gloves. Other features include a 2.4-inch color display, time lapse recording, upside down shooting, and up to 64GB of internal storage space. The 2350mAh battery allows for 12 or more hours of FHD video recording.
The camera is available now for $549 USD (64GB model).