Seagate Wireless Mobile Review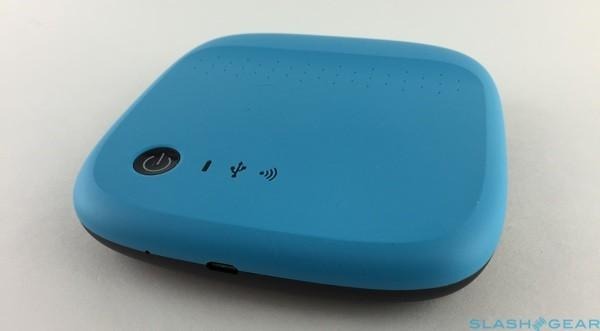 Streaming media is a big deal, but what about your cluttered gallery app? All those videos and pics stored on your device can be hard to manage, and are probably eating up space. A lack of memory can slow your device down, and that's the last thing you need when you're clumsily trying to find that picture you snapped last week. For the mobile customer, Seagate has a solution. The Seagate Wireless Mobile Storage will let you store your files off-device, but allow access anywhere. To find out how good it really is, we went hands-on.
Hardware
Seagate's Wireless (we're just going to call it 'Wireless' or 'the Wireless' for the sake of brevity) is fairly run-of-the mill with regard to the exterior. A lone power button activates and shuts the device down, and the black bottom is nothing to write home about. It does come in a variety of colors, though.
There is a small ridge on the top, which makes the Wireless easy to handle. That's a smart touch from Seagate, as they're appealing to the mobile customer.
There's only one storage option — 500GB. The battery on the Wireless lasts up to six hours, says Seagate. We tested it for as long, and had no interruptions.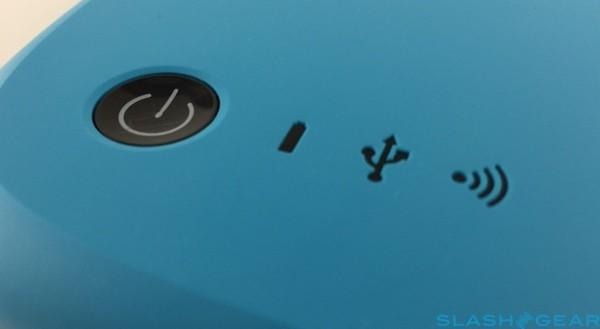 Use
Wireless lets off its own WiFi signal, so to access it, your phone simply needs to access Wireless' network. The Wireless can also support up to 3 devices streaming simultaneously, and you can grant access to ask many devices as you like.
As a portable file storage, we like Wireless. It's easy to slip into a bag, and a great accompaniment to a day of shooting pics while out and about.
As it's wireless (who knew?!), your transfer speeds might suffer due to it generating its own WiFi signal and relying on that connection. You can't link Wireless to a home network or public hotspot.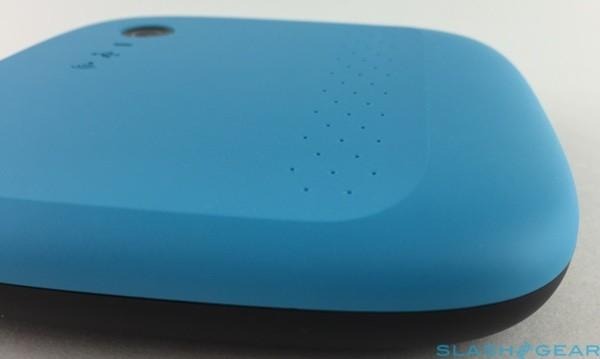 Software
The software used is the same as we found on Seagate's Personal Cloud. For a better idea of the shortcomings, we suggest you take a look at that review.
Once you've connected to Wireless' WiFi signal, all you have to do is open the app. the software identifies you've connected to Wireless, and you're free to upload and view files as you like.
Aside form the other niggles we have with the app, Seagate's shortcomings via software make themselves known in a big way with Wireless. In the Seagate media app, you're not able to manage folders. That means for you to access the drive itself to create new folders, You have to connect it to your computer via a USB connection.
While it might be faster to manage files and folders from a desktop, that's not what Wireless is meant for. Again, this is a software downfall that was annoying on the Personal Cloud, but inexcusable for Wireless if mobile were your only means of interaction with the device.
Verdict
For $130, Seagate Wireless is a more than adequate offering. You get wireless connection to an external drive that you own, anywhere you go. That's amazing.
The real problem is the software. The app itself isn't great, and the lack of folder manipulation makes itself far too evident with Wireless.
If you were at an event, and started snapping pics of whatever, you might be inclined to upload them to save room on your device. Not being able to create a folder to tuck them away into might just push you onto Google Drive or Dropbox, where you can. Seagate should have considered that, and so should you before buying it.