Seagate Showcase DVR Storage Expander 1TB Review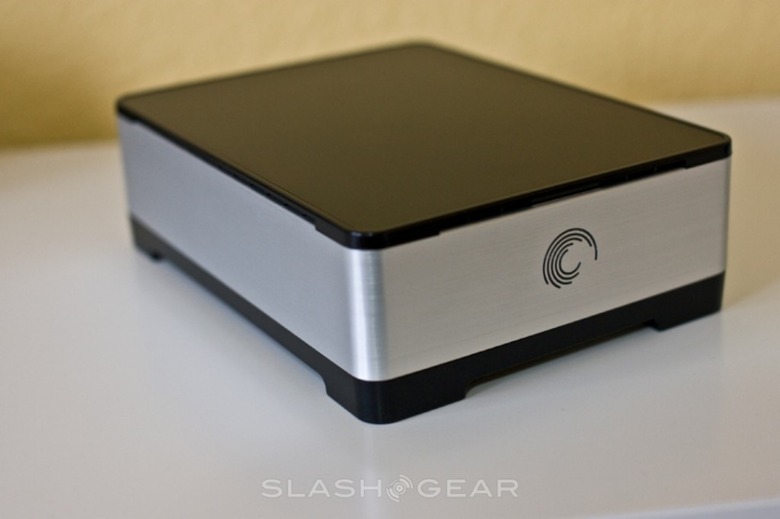 As more and more Digital Video Recorders (DVRs) offer the choice of recording in high-definition, and more consumers decide to prioritize picture quality, the standard storage in most models simply can't keep up.  Into that fray steps the DVR Expander, a straightforward way of adding recording capacity; today it's the turn of the Seagate Showcase DVR Storage Expander, a full 1TB of storage.
Like other DVR Expanders we've reviewed, setup is deliberately easy.  Seagate supply the Showcase unit itself- a 2.5 x 6.0 x 8.0 inch box – together with a stand for positioning it vertically, an A/C power adapter, quick-start guide and either a 1m USB or 1m eSATA cable, depending on which model you've bought.  500GB and 1TB versions are available, with either USB 2.0 or eSATA connections to suit different models of DVR.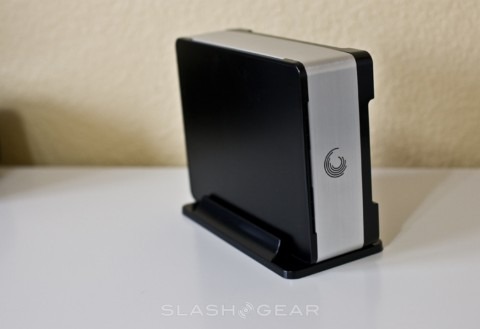 Plug in the power, connect the Showcase to your DVR, and turn it on; when you turn your DVR back on, on-screen you'll see a prompt to format the new drive.  Once that's completed, most DVRs will treat the new storage as an extension of their internal capacity, switching from one to the other as they fill up and as old files are deleted. 
Seagate suggest you'll have enough room for up to 200hrs of HD content or 1,000hrs of SD content.  That will obviously depend on the settings of your DVR, but the Showcase is certainly much easier – and warranty friendly – than opening up the recorder itself and swapping in a larger drive.  The Showcase isn't silent but it was generally quieter in use than the DVRs we tested it with; if you're actually watching something then you're unlikely to notice the Seagate in operation.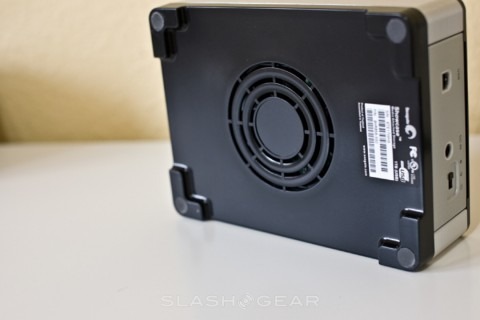 As you might expect, the Showcase also works with Windows and Mac OS X computers, showing up as an external drive.  Don't expect to be able to readily play files recorded with your DVR, though, as different models have different, often modified formats.  Similarly, there's no way to load up the Showcase with downloaded video and play it back through your DVR; each time you connect up the drive, it needs to be formated in order for the DVR to recognize it.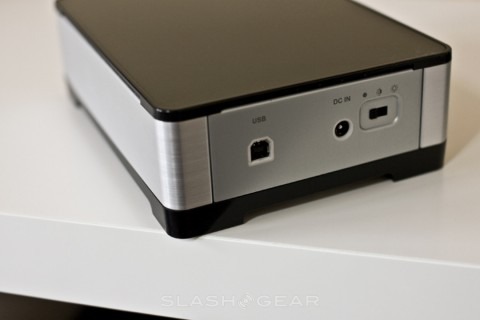 In an ideal world, Seagate would offer both USB 2.0 and eSATA connections on the same drive; that would offer more flexibility when it comes to using the Showcase on future DVRs, which may not have the same interface.  Still, making you choose between them likely keeps the price down, and given the nature of the device you're unlikely to be doing much day-to-day swapping between machines.
Even with those limitations in mind, though, the Seagate Showcase DVR Storage Expander is a simple solution to a frustrating problem.  The 500GB models have an MRSP of $124.99 while the 1TB models come in at $164.99; that puts them roughly on a par with street pricing for rival DVR Expanders.  This is likely a purchase led by your wallet rather than brand loyalty, but the Seagate Showcase is a well-priced drive that does exactly what you'd ask of it.