Seagate Momentus XT 750GB SSHD official, test videos released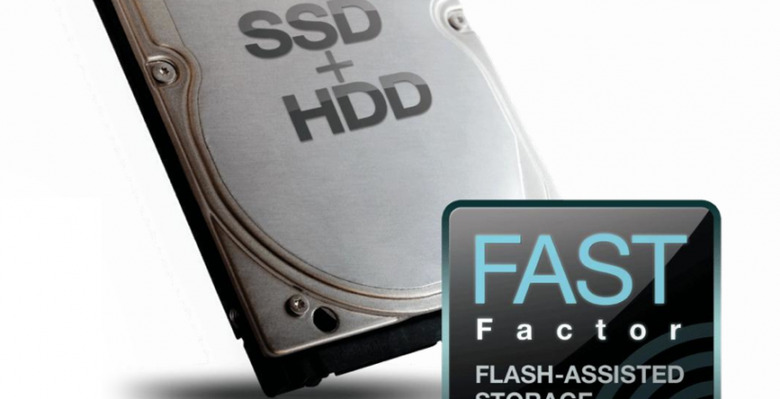 The folks at Seagate have announced the 3rd generation unit in their Momentus solid state hybrid drive line, here in the Momentus XT 750GB – as large as an HDD and as fast as an SSD, and at one tenth the price. This newest unit comes with 750GB of space, SLC NAND at 8GB, and a SATA 6GB/s NCQ interface. This newest drive has 50% more capacity than the previous generation Seagate Momentus, is 1.5x faster, and has both double the NAND flash and double the interface speed of its predecessor. Though it has the same name as its 500GB older sibling, this newest generation hybrid drive acts as the new plateau for Seagate and is available at a handful of online retailers today.
Starting immediately, you can pick up the second generation Seagate Momentus XT solid state hybrid drive at Memory Express, NCIX, Newegg, Canada Computers, CDW, and TigerDirect for $245 MSRP. Inside you'll find that your Serial ATA 6Gb/second interface and 8 gigabytes of Single Level Cell NAND flash both double the NAND and interface read-write speeds of the previous generation Seagate drive, and a design which makes for a simple upgrade for any compatible laptop or desktop computer.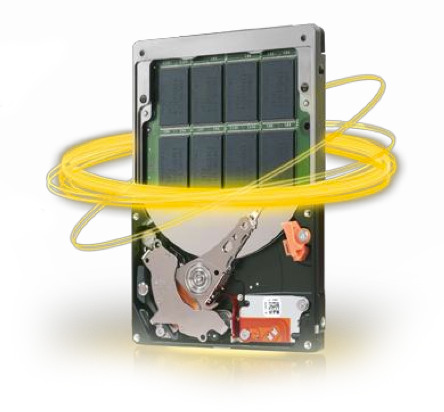 It's Seagate's Adaptive Memory and FAST Factory technologies that make this drive the real masterpiece in Seagate's line of drives. FAST Factory technology take the strengths of hard disk drives and SSDs and combines them for quicker bootup, higher system speed, and faster access to all applications on your computer. Adaptive Memory works with you, the user, to learn your work patterns and move your most frequently retrieved information to solid state memory for fast access.
Have a look here at the Momentus XT 750GB SSHD working on a 13-inch MacBook Pro with a 2.7 GHz i7 processor and 4 GB of RAM running OS X Lion 10.7. You'll see three different drives running here in a simple working test: a stock 5400 RPM HDD, a stock Apple SSD, and the new Momentus XT.
Next see a test of a Dell 15z complete with a 2.3GHz i5 processor, 6GB of RAM, and Windows 7 Professional. The test drives here are a stock Dell 7200 RPM HDD, an Intel 320 series SSD, and the new Momentus XT.
Finally see a Dell Optiplex 980 running a 2.6GHz Intel Pentium processor, 1GB or RAM, and Windows 7 Professional, with the two test drives being the new Momentus XT and a WD Velociraptor 10K HDD. Just like the other tests, you'll find the Seagate contender to be most impressive.
Let us know what you think of this new drive, if you'll pick one up, and if you think everyone else should (or shouldn't) as well!