Seagate Game Drive Hub for Xbox expands storage and ports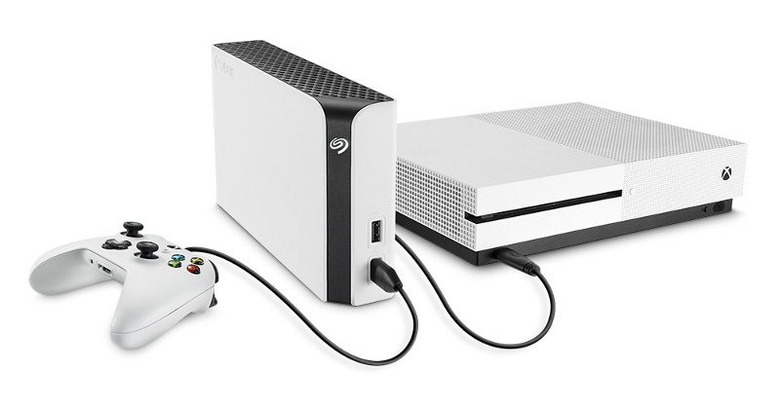 The Xbox faithful are most likely having a great time at E3 this week. In addition to the long-awaited announcement of the Xbox One X, which previously went by "Project Scorpio", announcements like the expanded backwards compatibility library and new games seem to show that there is no better time to be an Xbox gamer than now. Or at least in the next few months. Jumping on that train of thought, Seagate is announcing its new Game Drive Hub for the gaming console, which gives owners not only more room for their games but also more ports for their peripherals.
8 TB. That's how much storage space you're getting when you get Seagate's latest Xbox One peripheral. Seagate claims that's enough room to store over 200 Xbox titles without having to worry about doing the install-uninstall dance just to make room for the games you might want to play. Now you never have to segregate games into "will", "might", and "maybe" bins!
It's one thing to have lots of storage but another thing to have files on them actually usable. No worries here either, as the Seagate Game Drive Hub connects via the Xbox One's USB 3.0 port to ensure fast data transfer speeds. Enjoy nearly unlimited space at the same speeds as the Xbox's own internal hard drive, or so Seagate says.
And because the Hub makes use of that USB 3.0 port, it makes up for it by offering two more USB 3.0 ports to take its place. Not only does that mean you can connect even more controllers and accessories, it also means that you can charge said accessories via the port as well. You can even charge your smartphone with it.
The Seagate Game Drive Hub for Xbox will be compatible with the original Xbox One, the Xbox One S, and the Xbox One X that will be launching in November. But you won't have to wait that long to get this storage and port expansion though. It becomes available this month and can be yours for $199.99.
SOURCE: Seagate