Seagate Game Drive 2TB HDD is officially licensed for the PS4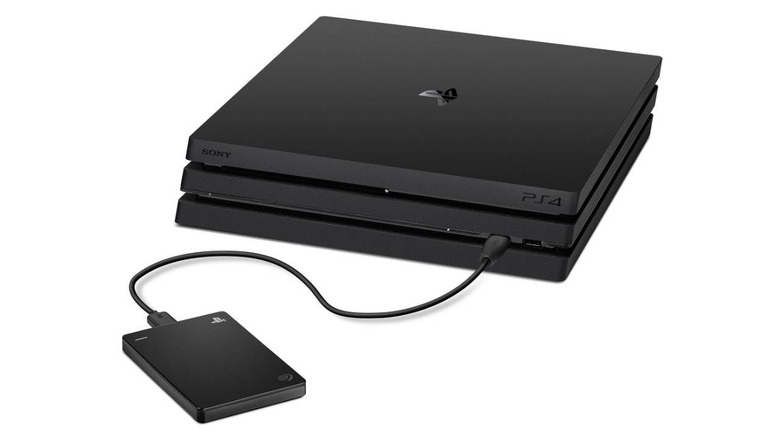 Seagate has taken the wraps off its new Game Drive, an external hard drive specifically designed for the PlayStation 4 console. This 2TB HDD is officially licensed for use with the console, obviously serving as a way for players to store an additional number of games without upgrading the console's internal hard drive. Sony says owners can store around 50 titles on the external storage drive.
Many PS4 console owners are still rocking the 500GB internal drive, which isn't much when it comes to modern games. A single game, depending on the title, could eclipse 50GB, not counting the increasingly large updates that must be installed. It doesn't take long for a heavy gamer to use up the internal drive's capacity.
Updating that internal drive to a model with a higher capacity is an option, but one many owners would rather not bother with. An internal drive update is time-consuming and may result in the user needing to re-download a large amount of content. That's where external drives come in.
An external drive allows console owners to quickly expand the amount of available storage by simply plugging in a USB cable and formatting the drive. Any external USB hard drive will work, but aren't necessarily the best quality. The new Seagate Game Drive offers the reassurance that players will get a model adequate for their needs.
The model features a drive enclosure with a design that matches the PS4 console; it likewise offers the same speeds as the internal drive and is optimized to work with any PlayStation 4 console that is running software version 4.50 or higher. PS4 console owners will be available to purchase the Seagate Game Drive in North America starting next week for $89.99 USD.