SD Association offers new symbols for high performance SDXC and SDHX memory cards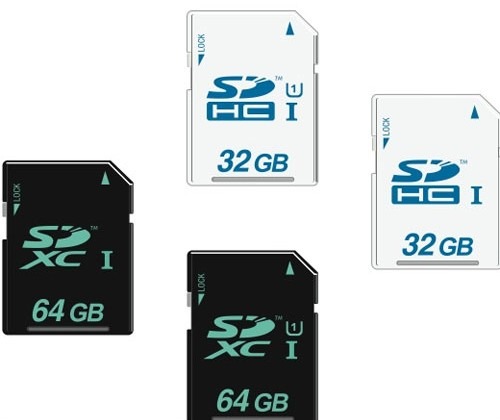 It can be confusing when you are shopping for a new SD card. It doesn't matter if you are looking at a standard SD card, a high-capacity SDHC card or a new SDXC card packed with huge amounts of storage, all three look exactly the same on the outside.
The SD Association has announced that it is offering a couple new symbols for SDXC and SDHC cards to make choosing the right card easier for consumers. The new symbols include a new Ultra High Speed (UHS) that will be on SDXC and SDHC cards only. The UHS-I symbol marks cards with the fastest bus speeds available with data transfer at up to 104MB/s.
The other new symbol is the UHS Speed Class on SDXC UHS-I and SDHC UHS-I products. The speed class one symbol designates that the cards are able to support speeds needed for real-time video recording. The speed class symbols for non-UHS memory cards will continue to be noted as Class 2, Class 4 and so on.