Scythe Setsugen 2 low profile GPU cooling heat sink debuts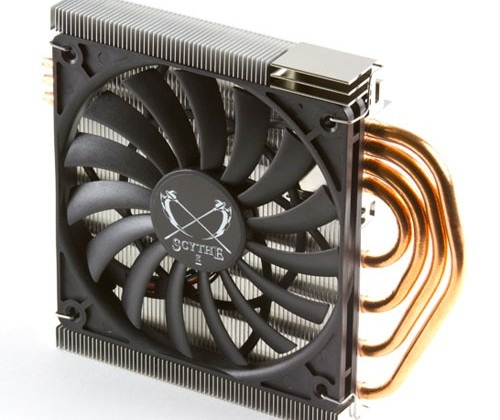 Scythe has unveiled a new cooling solution for your video card that has a large fan and is made to be thin enough to work in machines that have more than one video card inside. The new cooling solution is called the Setsugen 2.
The cooler uses a new UMPC mounting system that allows it to work with a wide range of GPUs. It can fit both NVIDIA and AMD video cards and has a flush heat pipe structure. The fan on the heat sink also has fan controller built in that puts a knob into a vacant PCI slot.
The fan on the cooling solution is a 120mm unit and is very slim. The heat sink and fan measure only 33mm thick. The overall dimensions are 176 x 33 x 139mm and it weighs 15.34 ounces. It will work in SLI and Crossfire. The fan spins at 800 rpm and is surprisingly quiet. The heat sink is compatible with just about every NVIDIA and AMD card out there.