SCUF Prestige Xbox Controller promises control and customization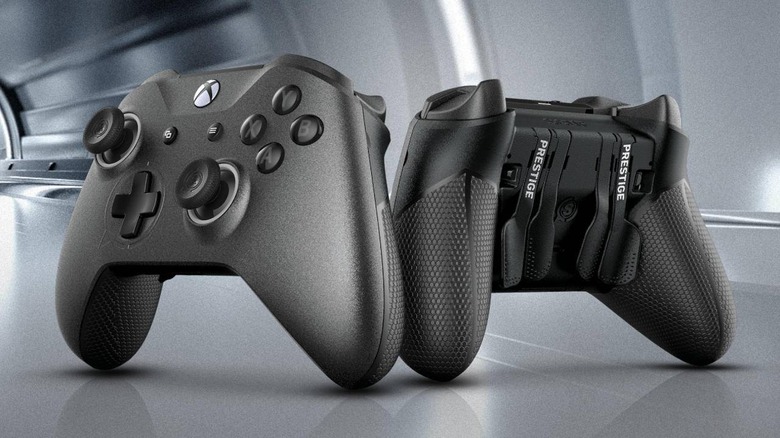 How much more improvement can something like a game controller get? The input device has roughly stayed the same for nearly decades keeping the same shape and different only in button and joystick layout, depending on the gaming system. If you ask SCUF, however, there's still a lot of room for fine tuning, and its latest Prestige controller for Xbox, PCs, and mobile wants to show others how.
Most controllers these days have a uniform number of buttons and triggers, just arranged differently. Whatever the arrangement, however, four fingers remain unused and do nothing on the back of the controller. Not only is it wasted capability, but it also means the thumb is left to do almost all the work on the front of the gamepad.
With the SCUF Prestige, however, those four fingers are put to work. Four "paddles" can be mapped to specific buttons for extra control. This means you can leave the thumbs on the sticks or save yourself from having to strain some fingers from reaching certain buttons.
The amount of customization doesn't stop there either. The SCUF Prestige lets gamers adjust quick shift trigger stops or adjust hair triggers. Owners can even replace faceplates and buttons with their color of choice.
The SCUF Prestige comes with a built-in lithium-ion battery that promises 30 hours of use via Bluetooth. The game controller is currently on pre-order in the US and UK for $159.99 and will start shipping within 30 days from purchase.