Scribd expands ebook service to Kindle Fire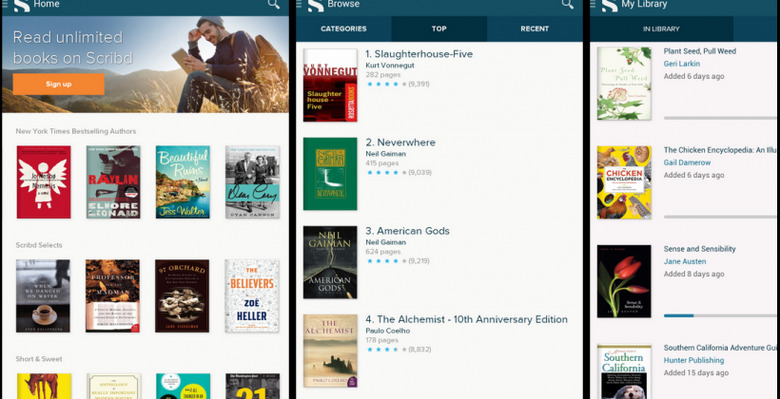 In early October, Scribd launched an ebook service that competes with similar offerings from Oyster, Amazon, and such. Today it has expanded its battleground into Amazon's territory, making available an app for Kindle Fire users who want to utilize the Scribd library of content.
The app has to be nabbed from Scribd's website, but once installed it provides access to the rather large quantity of ebooks on its service (something separate from the user-uploaded trove of content, it is worth noting). Some big-name authors have content available through Scribd, including Neil Gaiman, and popular titles are available, like The Alchemist.
The service boasts a library of more than 100,00 books spanning the gamut across in excess of 900 publishers. When adding in the other user-uploaded content on Scribd, the service touts itself as the "world's largest collection of e-books and written works". Both editorial and personalized recommendations are made.
The premium version, which grants access to the ebooks, is subscription-based at $8.99 per month, which provides access to all of the content, making it a Netflix-for-books sort of deal. This is similar to competing service Oyster, which launched last year and works on the same kind of unlimited monthly subscription business plan.
SOURCE: Mashable