Scrabble keyboard is truly real and run by Massdrop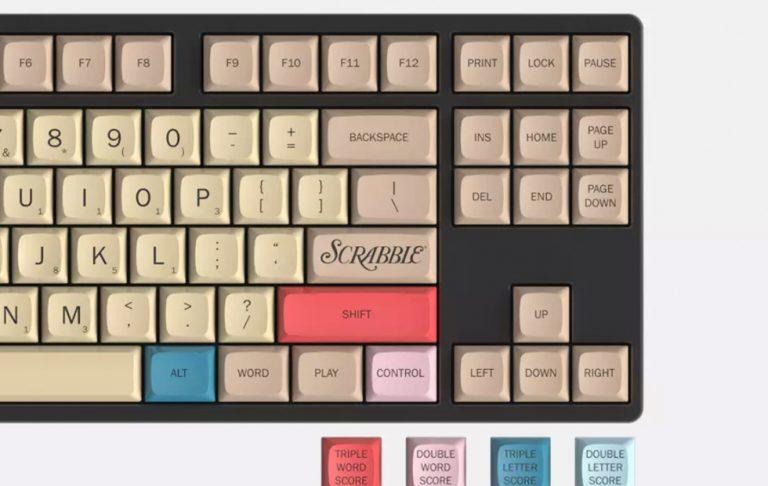 The folks at Massdrop announced that they'd be coming correct, officially, with a Hasbro collaboration to make a Scrabble Keyboard. This keyboard is mechanical, which is neat, but it's mostly made because the keys look slick. This Scrabble-themed keyboard doesn't just make its user appear smart, it makes its user feel like they know all sorts of words and such, too.
In addition to the full standard keycap set, users have the option to roll with several alternate keys. One is the Enter/Return key which can be replaced with a Scrabble brand keycap. Also in the mix are Double Word Score and Triple Word Score keycaps.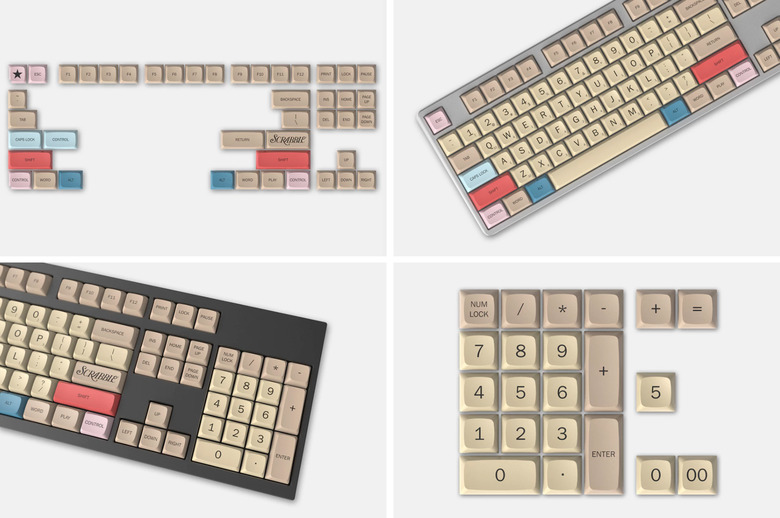 The standard Escape key is replaced by the star graphic from the Scrabble game board. The keyboard they're using is a standard "entry-level tenkeyless keyboard from WASD with Cherry MX Brown switches. There's a keycap puller in the box, as well as a detachable USB cable – And other bits and pieces listed below.
Included
• WASD Code tenkeyless keyboard
• Massdrop x Hasbro XDA Scrabble Custom Keycaps (Base Alphas, Modifiers, and Novelty kits)
• USB cable
• Keycap puller
• PS/2 adapter
Specs
• WASD Keyboards
• Case material: ABS
• Keycaps: Scrabble XDA keycaps
• Keycap material: dye-sublimated PBT
• Switches: Cherry MX Brown switches
• Rubber feet
• 5-way cable routing
• Onboard support for multiple keyboard layouts including QWERTY, Dvorak, and Colemak
• LED indicators
• Interface: USB / PS/2
• Compatibility: Windows, Mac, Linux
• Cable: 70.8 in (180 cm) micro USB to USB with cable tie
• Dimensions: 14.3 x 5.6 x 1.2 in (36.3 x 14.2 x 3 cm) Weight: 2 lbs (907 g)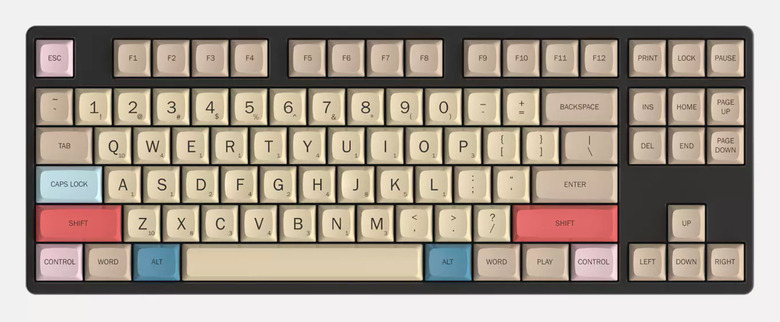 "I'm a huge board-game fan, and I've been playing Scrabble with my family for as long as I can remember. Because my dreams are very literal, I once woke up from a dream where I had a keyboard that looked like a game of Scrabble, and I quickly mocked it up at like 2 in the morning," said community designer Cassidy Williams. "When I woke up again and realized that it wasn't just a sleepy experience, but a potentially good idea, I started cold-calling as many people I could over at Hasbro to see if I could get it licensed. And here we are!"
The keyboard will be available on March 15th at 6AM PT (so this morning.) It's released through Massdrop, which isn't like your average for-sale sort of place – so you'll have to take a peek and see if you want to take the time to sign up. There's a variety of custom keycap set options, and they're all out there right this minute. Estimated ship date for this piece of hardware is September 4th, 2018.