Scout PS‐Series Thermal Camera By FLIR Hands-On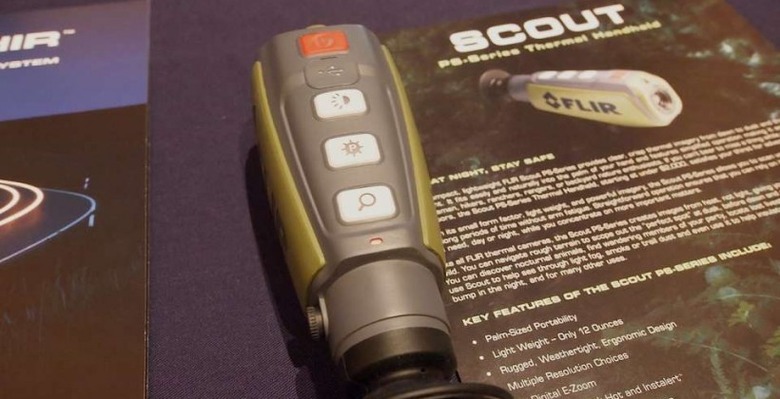 Flir, the world's leading manufacturer of thermal cameras has announced the Scout PS-Series at this year's CES. This scope-like thermal camera offers up clear thermal imagery, palm‐size portability, and simple three button operation.
Like all FLIR thermal cameras, the Scout creates images based on heat and not light which will give you a serious advantage out in the wild. Perfect for scouting nocturnal animals in the dark the camera provides detailed images of members of your party, locate lost livestock, or spot downed game.
The body of the device is extremely rugged and you will not have to worry about it being exposed to the elements as it's advertised as "weathertight." The device features a built in LED flashlight, internal re-chargable Li-Ion battery, digital e-zoom and will capture images in multiple resolutions. The device will sell for $1,999 and is available now for all outdoor enthusiasts.