Scout GPS iOS app gains free turn-by-turn voice-guided navigation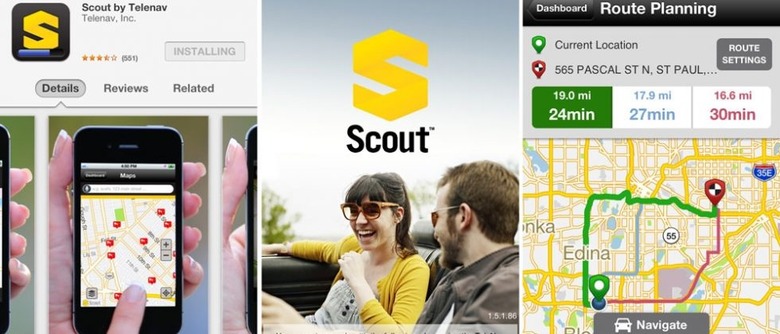 In a move that will certainly have the folks at Telenav (creators of Scout) gaining a whole lot more users in the immediate future, they've pushed their voice-guided turn-by-turn navigation features down to the free portion of their app. While Scout's voice-assisted navigation has existed in the premium model for some time, the Telenav team have seen an opportunity to assist those looking for an alternative navigation system if they're not all about Apple's own Maps system built-in to the iPhone 5 and iOS 6 for legacy iDevices.
With Scout you've got a free model – the download is free either way – and a pay model that includes "Scout Plus" for either 1 year or per-month, the former costing $24.99 and the latter costing $4.99. The premium features you attain when upgrading include real-time traffic updates, lane assist (with highlighted exit lanes), red light camera alerts, posted speed limits, speed trap notifications, and Always There Navigation.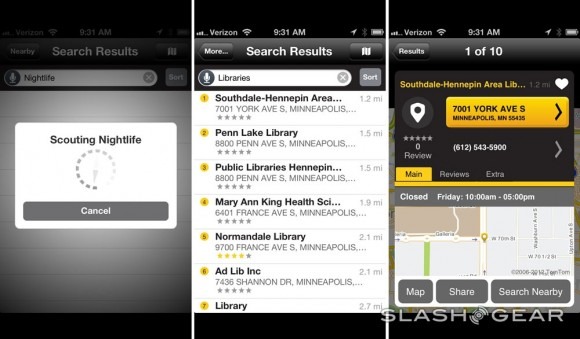 With Always There Navigation you're getting support for GPS even when you're offline. You can download maps of your local area to your device, there thereby also relieving you of the charges you'd incur with data from your cell company from accessing the maps on the fly. Without Scout Plus you're still able to work with turn-by-turn voice navigation though, starting today for free!
Have a peek at Scout on not just the iTunes Appstore today, but also the Android-loving Google Play app store as well. See the timeline below as well to get deeper insight into the world of Scout and its creators at Telenav. And get yellow!