Scout for iPhone update lets drivers find on-route services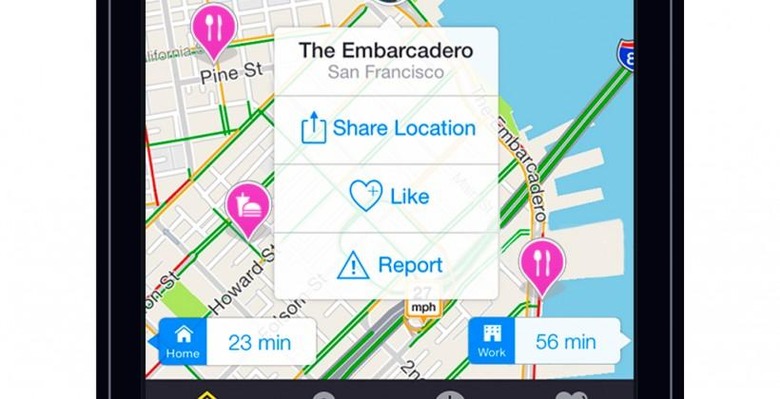 Scout for iPhone has issued an update that brings on-route services to drivers who need them. The idea is that other navigation tools might offer gas stations or other services that are off-route, taking up too much time, while Scout provides ones on your established route. With the update also comes personalized information based on user data.
The update uses the user's favorites data to create a personalized dashboard displaying locations along the route the driver might want to stop at, such as places to eat or get a drink. The suggestions also change depending on whether it is breakfast or dinner time, for example, and for days of the week.
With the dashboard comes real-time information, as well, with the driver having the ability to report on traffic conditions at any time. Current locations can be saved and favorited with a tap, as well as shared on social networks. Rounding it all out is a beta feature that offers nearby parking when drivers arrive at their destination covering 100 metropolitan cities.
Scout's Director of Search and Discovery Ashita Achuthan said, "We found that 80 percent of all searches made during navigation are for gas, coffee or food, so we've made those searches easily accessible with no typing required. We've also noticed that 15 percent of searches during navigation are for popular chains or brands, and so those along your route can now be seen by selecting the 'Popular' chains option."