Scout for Cars: Built In brings Telenav's newest built-in GPS system bid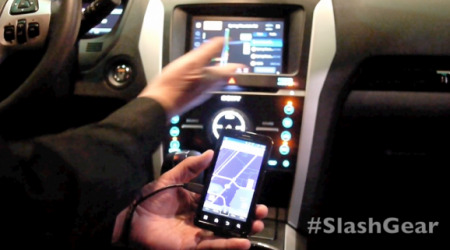 This week the folks at Telenav have revealed their next-generation in-car personalized navigation system expansion with "Scout for Cars: Built In:, bringing on in-dash navigation for a whole new generation of smart vehicles. You'll find Scout for Cars bringing on real-time personalized information the likes of which you've only otherwise been able to access with Scout for Phones before this week, this time in an iteration that carmakers are able to make all their own with custom branding! And what's more – you'll be able to connect to your Scout for Phones service to share the information between your car and your phone for one great learning system that remembers your preferences.
You'll have in-vehicle navigation with Scout for Cars like you've ever before thought possible as this next-level system comes through on not just your car's display, but your phone and your desktop computer as well. With the webpage Scout.me, you'll have management of your favorite locations, early looking up of places you'll want to go, and more! With a built-in system in your vehicle you'll have instant connectivity.
Above: our most recent hands-on experience with Scout in-vehicle integration. Below: Telenav's official quick spot on Scout for Cars and the ties between it and Scout for Phones!
Key features of the Scout for Cars interface include the following:
• Personalized Information: Favorites, recent trips, and commute times automatically sync between the computer, phone, and car

• Fresh Maps & POIs: Access to up-to-date maps and millions of POIs

• Local Weather: Real-time weather and forecasts

• Local Search: Integrated one-box search with automatic suggestions makes it fast and easy to enter addresses & POIs

• Real-time Traffic: Drivers save time with live traffic overlays and updates that automatically reroute them around traffic jams or road congestion

• Voice Control: Safety is increased as drivers are able to keep their hands on the wheel with voice-activated commands

• Flexible Branding: OEMs can offer embedded navigation in their vehicles under their own brand, look, and feel

• Companion App: OEMs can use Scout for Phones or their own branded smartphone app to bring connectivity and services into the car
From our long history with Telenav – the folks behind Scount and this ever-expanding high-powered GPS navigation environment and experience – you'll find that this group of workers is second to none when it comes to creating a top-notched program. This isn't just a system that leads you to the places you need directions to: it's a companion for you both in and out of your vehicle. With Scout in its many iterations you've got your own personal guide wherever you're going!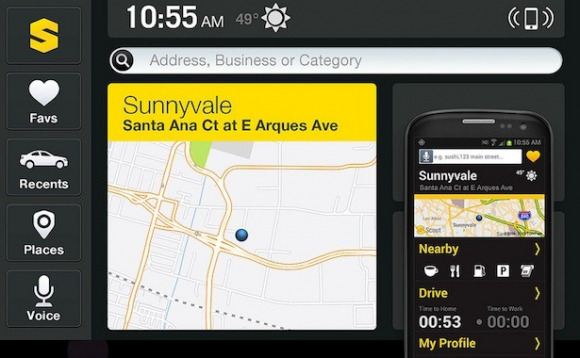 Have a peek at a timeline of Scout and Telenav bits and pieces below to see how far the system has come! Also be sure to hit up our Car Hub to see the many different ways the automotive industry is getting technologically powerful and makes forward thinking a must-have for your next-generation vehicle!