Scout Alarm review: DIY home security you'll want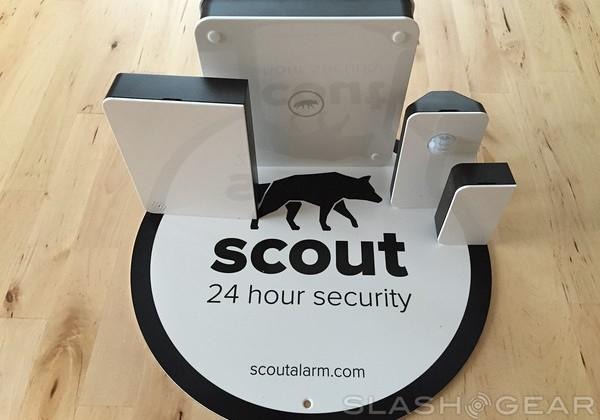 DIY home security — it seems like everyone is doing it. After being privately funded, Scout is ready to toss their hat into the ring as well. The interesting thing with Scout is that you get a bit more off-the-grid security, but still remain connected. In bridging the gap between modern hardware and software in new ways, Scout is aiming to become the new darling of the home security world. Is Scout worthy of praise, or is their system too clumsy and dated for a modern world?
Hardware
When appreciating the core hardware you get with Scout, nothing stands out. There's a hub, a motion detector, and a some door and window sensors. It's plastic, well constructed, and looks about as good as iSmartAlarm's offering.
The first sign Scout wants to be taken seriously is the big "protected by" sign you get with the kit. It's reminiscent of the old yard signs meant to dissuade a would-be burglar.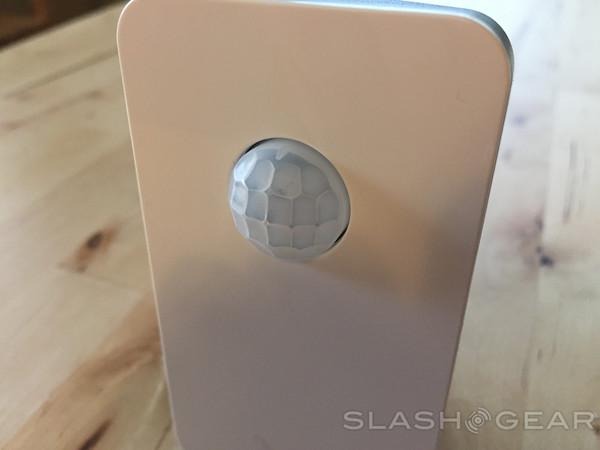 The only other hardware you'll need is your phone. Scout's app is current iOS-only, so Android fans are left wanting for now.
Scout comes in three finishes: black, white, and wood. All three options are two-tone, having a different colored core from the exterior.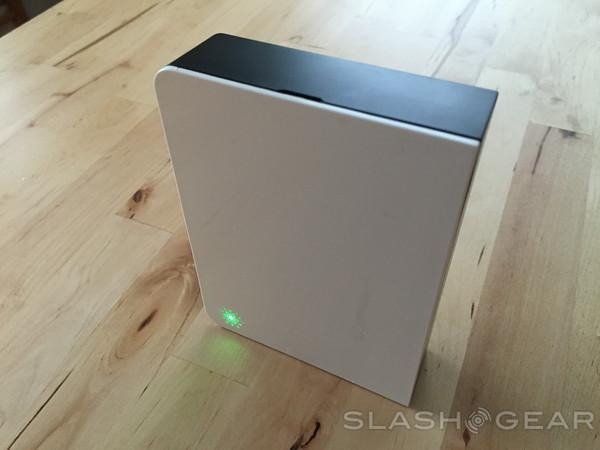 Software
Scout's app is about what you'd expect, and does little more than offer a glimpse into your home security platform. It's here you can set-up, check-in, and view on.
As much as a monitor for your system, Scout's app is also a central hub. You can, with Scout's optional camera (we didn't get one for review, likely because they're not ready yet), stream live from anywhere. You can also check on and arm/disarm your sensors, and get logged info on tripped sensors.
In the app you'll also be able to set-up custom actions an alerts. You can tell Scout how you want it to respond in various circumstances, like sounding a siren or letting you know what's going on.
If you get an alert, Scout will give you quick options for alerting the authorities or other users in the household. That's peace of mind while you're away, and really handy if you opt for the additional camera set-up. You could see what is going on, then choose whether it's your neighbor dropping mail off or someone who shouldn't be there.
There's also a web portal for monitoring your Scout system. It offers up all the same functionality of the app, which makes the experience seamless.
Set-up
Setting up Scout is a more rigorous process than others like it. Each sensor is set up one-by-one, and Scout likes to make sure everything is in working order before you move on. It's fine, just a little fussy. The screenshots below are just the set-up process for the hub — tedious, but great for the novice, which I can really support.
The aim, it seems, is bridging the gap between tech-savvy people and those who aren't so sure of their ability to properly set-up a door monitor. Like everything else about Scout, the goal is to get both DIY fans and those with home security equipment from the cable company on-board. Set-up might be tedious, but I know my stuff is up and running.
Security
Scout brings the normal "hey, the alarm went off, now what?" situations we've seen before from DIY kits, but also addresses the one issue persistent with DIY home security: what if the network goes down?
Though the chance of your WiFi or power going out and rendering your home security system useless is slim, it's still possible. For those times, Scout offers 3G and battery backup.
You can also get professional monitoring; and now we start to see where Scout sets itself apart.
For $9.99/month, Scout offers 3G backup via the hub. You can also get battery backup (the hub plugs in, the sensors rely on long-lasting coin batteries), meaning your home is always secure. With the monthly charge, you get all the same features you normally would with Scout, too.
For $19.99/month, Scout offers 24/7 monitoring in addition to the 3G/battery backup. Like a more expensive system, Scout's monitoring has a call center, and will notify police on your behalf if you like.
Neither has an annual contract, but you do save 10% if you sign up for the year.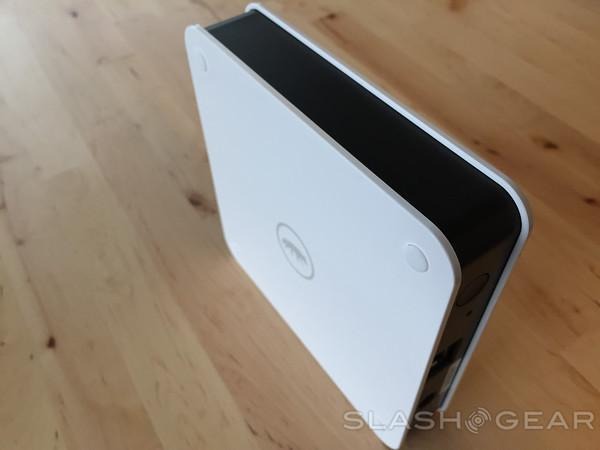 Use
Scout also doubles-down on security with RFID key chains and a sticker. You can arm or disarm your system with the tags, which is great for those times you're not taking your phone with you. Head out for a walk, run, or to just go down to the local bar for a drink; you don't have to grab your phone on the way out.
My issue with Scout is the bulkiness with some of the hardware. The door sensor is quite large for what it is, and at eye level (where Scout suggests you place it), it's an eyesore. The hub isn't massive, nor is the motion sensor or window monitor. All feel hollow and too large, though. It feels like things could have been slimmed down a touch.
Scout affixes via double-sided tape, which is great. No drilling needs to take place, making it easy to move Scout components around, or take them when you move.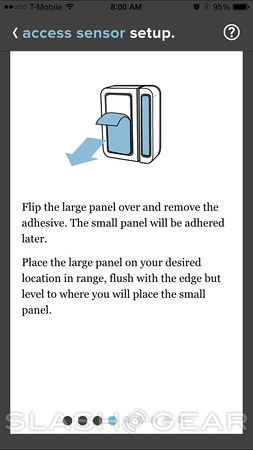 Who's it for?
The motion sensor can detect motion 20 feet away, and in a 90-degree range. Everything is affixed with double-sided tape. It's modular, has no monthly charge unless you want it, and competitively priced when you consider all home security options.
I'd say Scout was best suited for those in an apartment setting, at least at it's basic level as tested. Though Scout can be scaled to your needs, several sensors would need to occupy a large room in a home. Depending on how many access points you had, you may also need several door monitors in a larger home.
Scout is scalable, and uses Zigbee for use with other home automation stuff (we won't comment on the standard versus others). Scout isn't yet ready to divulge what Zigbee items it will work with, so we can't say whether or not they plan to stick with it.
There is some IFTTT functionality, which you can see in screenshots above. There's no apparent IFTTT channel, but Scout can accomplish those feats via their own service.
Cost
Scout is priced about where others are, but offers their items individually. The hub is $129, and a door panel sets you back $69. The window sensor (technically an "access sensor") is $29, while a motion sensor is $49. The camera is $169.
A "preferred package" form iSmartAlarm would run you around $165. A comparable kit form Scout will cost you $240.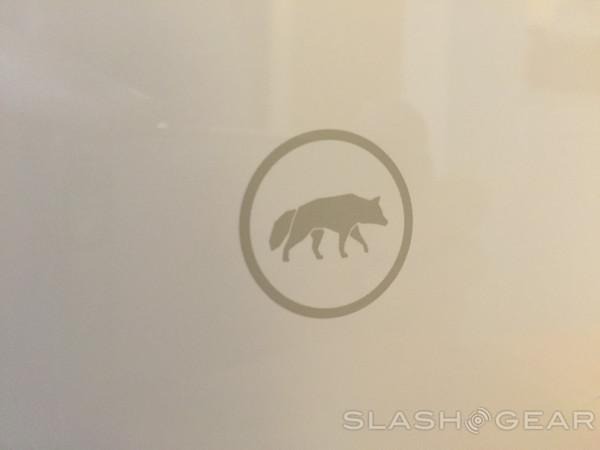 Verdict
Scout offers some finite things other home security platforms don't. You can still arm and disarm your home with RFID and the door sensor. Offline support and 24/7 monitoring aren't found elsewhere either. Aesthetically, it's the classiest option we've seen yet.
Whether or not you need what Scout offers is another matter entirely. What Scout has done is brought a measure of security to DIY home security, and that's not something to overlook.
Scout has also answered all the questions. What if the power goes off? What if my WiFi goes down? What if I'm away and can't make a call to the local police?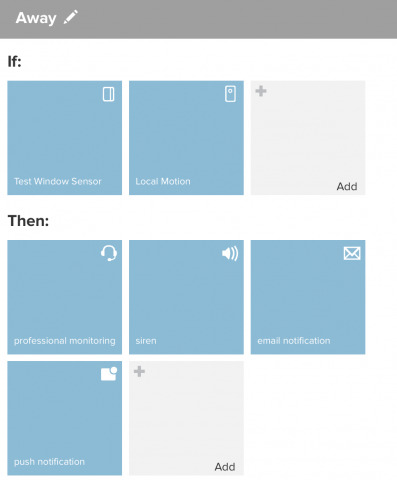 Scout bridges a divide. Typically, when a new piece of kit comes to market and straddles a line, we're left wondering why. We don't have that, here. Scout offers true home security for the connected, DIY customer.
The problem we have with legacy systems were nearly answered with "existing" DIY kits. We got lower cost hardware that we owned, but we lost the monitoring we forgot we wanted. The problem with the old-school loaned hardware was that we didn't own it, and it was dependent on a monthly fee for monitoring via a contract, and was useless outside of that. Companies acted like monitoring was necessary, not optional. Scout gives you options across the board, and that's why it's awesome.
The downside with Scout is that you'll pay for the robust features, upfront and monthly (optional, of course). Of course, we're comparing it to systems that don't offer quite the same stepped-up feature set in either home security direction. If you even think you might want monitoring and the like, Scout is a must-have.
And if you're left asking questions of other systems (you know, those "and why do I need this?" ones), be it the DIY kits or the monthly fees from your cable company's security options, then Scout is the home security system you've been looking for.