SCOTTEVEST Knowmatic Hoodie unveiled in collaboration with jeffstaple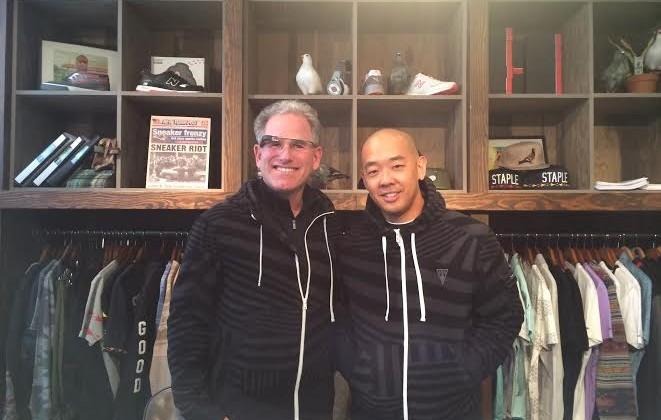 SCOTTEVEST, maker of tech-centric clothing, has announced a new limited edition ware: the Knowmatic Hoodie, which was designed in collaboration with Staple Design's jeffstaple. The hoodie is being limited to a 350 unit run, and gets its design inspiration from 20th century dazzle camoflage.
The Knowmatic Hoodie combines TEC-technology enabled clothing functionality with a design that has jeffstaple's "flair and creative touch". Of course, the Knowmatic features the various pockets that SCOTTEVEST is known for, among them being an upper arm pocket, ClearTouch Fabric pocket, and a divided PadPocket.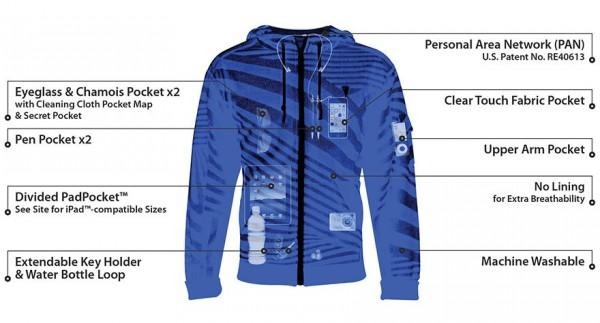 Overall, the latest hoodie features 15 pockets that are a mixture of internal, external, and hidden. There's an integrated "do not disturb" eye mask for getting some sleep, magnetic-closure handwarmer pockets, and a pocket for eyeglasses with chamois fabric for cleaning them, among other things.
Said founder Scott Jordan, "Wearable tech enables the constant connectivity required to work and play while on the go, and this is the only hoodie that has everything you need to embrace that always-on lifestyle. This is THE hoodie for the tech-savvy and fashion-forward."
We recently wore some of SCOTTEVEST's clothing while in Barcelona for Mobile World Congress 2014. Check out our unboxing and demo of the products to see what they offer.
SOURCE: SCOTTEVEST