Scosche tapSTICK gives Gen 3 iPod shuffle controls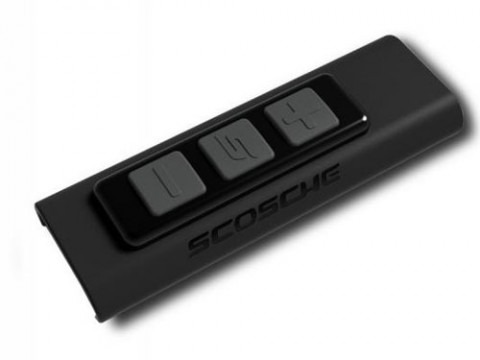 One of people's primary complaints about the third-generation iPod shuffle was the overall lack of controls. However, Scosche has offered a remedy to this problem by introducing their tapSTICK case.
The tapSTICK acts as both a case and a control panel for the iPod shuffle. You can plug it into the iPod's headphone jack, which positions volume and track selection buttons right on top of the device for easy access.
This eliminates the need for Apple-specific earbuds, which can be hard on the ears for some. It also allows you to use headphones that just normally wouldn't work with the headphone jack. It's comes in black and will be available in July for $29.99.