Scosche reveals a trio of headphones and portable speakers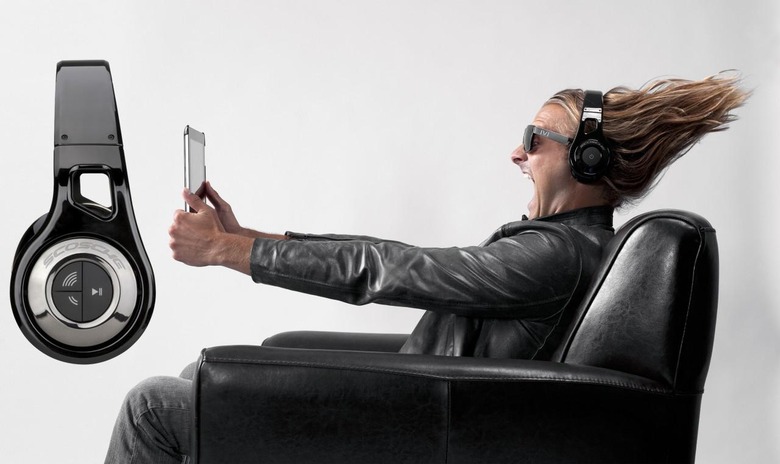 Today Scosche has just detailed three brand new audio devices to help make your listening experience better. With CES fully under way Scosche has released all the details on their new boomBOTTLE portable speaker that will fit any bike mount, as well as two new headphones to blast your tunes in the new year. Read on for details and pictures.
First off is the most exciting yet oddly named Scosche boomBOTTLE. With this neat portable and fully waterproof Bluetooth Speaker you'll be blasting tunes or listening to your favorite book on tape while on the go. They've designed the omnidirectional speaker to nicely fit inside the waterbottle rack on all of today's bicycles.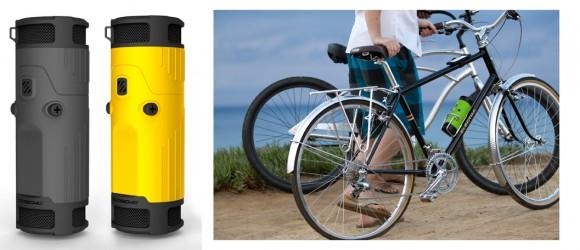 The boomBOTTLE offers omnidirectional sound from dual 40mm drivers delivering rich bass and amplified acoustics that won't get lost in the wild during a bike ride. It features a vibration and water-resistant casing for durability, multiple color options, 10 hours of battery life and a 33 ft Bluetooth range. As usual 3.5mm options are available for those wanting to jam to some tuned while camping, and don't need wireless capabilities. You'll also get microphone support for hands-free calling if needed. No pricing or details are available at this time.
Next up is their reference grade RH1060 over the ear Bluetooth headphones. This new RH1060 headphones builds on Scosche's award winning reference grade design by adding Bluetooth for a truly wireless and free experience. They rock the same 40mm drivers made from rare-earth neodymium magnets for superior sound and voice reproduction. Just like the speaker above offers 33ft range, full audio controls on the right earpiece, and micro-USB for charging the built-in rechargeable Li-Ion battery.
Then last but certainly not least is Scosche's oddly named lobeDOPE headphones. These colorful California inspired cans will look great, sound great, and won't break the bank. These being the only wired headphones announced today but that is a good thing. The headphone's powerful 40mm drivers are optimized for any musical preference, and will sound great. There's no details on specs at the moment but you can expect the new lobeDOPE cans to come in red, black, blue, green, orange gray and pink to match any personal sense of style.
Stay tuned right here on SlashGear for plenty of hands on with everything from CES, including these new Scosche products by heading to our CES 2013 portal.