Scosche motorMOUTH II Bluetooth car system launches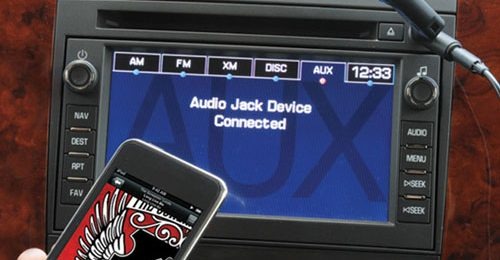 Scosche has unveiled it latest offering called the motorMOUTH II Bluetooth car kit and streaming audio device. The motorMOUTH II is shipping now and is a Bluetooth hands free kit that plugs directly into the aux input on your vehicle and allows for steaming of audio from any A2DP device on the market as well as hands free phone calls.
The device can be paired to any Bluetooth phone and sends the audio from your calls over the car stereo system. If your radio in the car lacks an aux input on the dash, but has one in the center console of the car the motorMOUTH also ships with an extension cable to move the mic out of the console so you can use the system.
The mic on the device has DSP noise cancellation tech built-in and it has a "Y" adapter that allows you to use the motorMOUTH II and still connect your iPod or other audio device to the aux input at the same time. The device sells for $79.99 and is available right now.