Scosche Launches New 5 And 12 W Lightning Chargers For Home And Car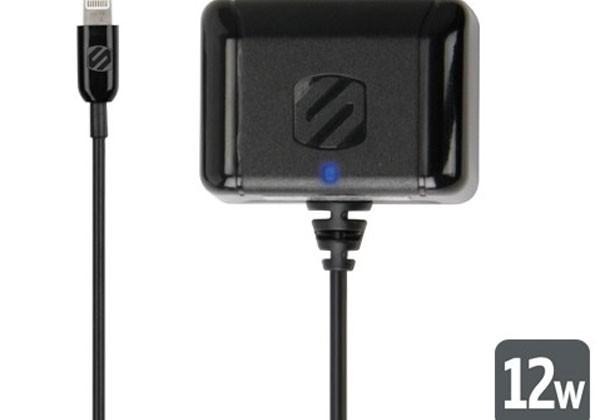 Scosche has announced the launch of new charging devices aimed at the Apple iPhone 5 and the iPad mini with the Apple Lightning connector. If you travel a lot with your iPhone or your iPad mini and you need to charge the devices in the car, you have probably been resorting to carrying your official Apple charging cable with you and using a DC USB adapter in the car.
If you only have one Lightning cable, it can be a serious pain having to take it from the car to the house and into the office to keep your device charged. Scosche has been a supplier of all manner of Apple accessories including charging cables for a long time. The company has now announced that it is the first manufacturer offering 5 W and 12 W wall and car chargers for Lighting devices.
Scosche has announced the launch of the strikeBASE wall charger it features a three-foot-long cable and flush folding wall prongs for portability. The charger has a low-profile design that leaves the other outlet open for use. The 5 W version is available for $29.99 and is designed for charging the iPhone or various iPod devices.
People needing to charge the iPad can opt for the 12 W version for $34.99. The strikeDRIVE Lightning car charger is the industry's first 12 W car charger and has a three-foot coiled cable. It sells for $29.99 and will charge the iPhone or iPad devices. A 5 W version is also available for $24.99 and is designed specifically for the iPhone.
[via Scosche]