Scosche intros showTIME, basic AV cable for your iPod or Iphone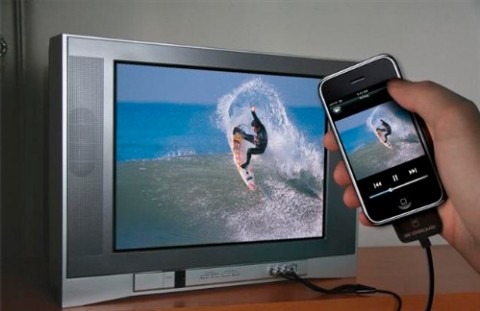 Some of your Apple multimedia handhelds may have lower native resolution display than your DVD video, but its supported video outputs reach 480 displayed horizontal lines of resolution, and that's plenty to display yours shared photos or family videos on the big screen with decent quality. If you don't have the multimedia dock with video connectivity, Scosche's showTIME got what your need to get them media files feed on your TV.
The showTIME is a 6-foot long audio video output cable certified with the company's "Made for iPod" and "Works with iPhone" new product lineup. It's compatible with a variety of Apple products from iPhone, iPhone 3G, iPod touch (Gen 2), iPod nano (Gen 4), iPod classic, iPod touch (Gen 1), iPod nano (Gen 3) and iPod with video (Gen 5). Its connectivity including a pair of stereo output and a composite video, and technically should be good enough for current NTSC standard video outputs.
The showTIME is available on company's online store for a suggested detail of $39.99 and will be available soon at fine retailer throughout North America.