Scosche flipSYNC II keychain charge cable ships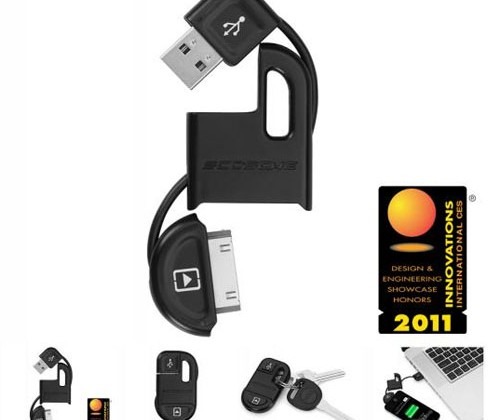 Scosche unveils its new line of gear for 2011 back at CES early this month. Among that new gear that it was showing off was the flipSYNC II charging cable for your key ring. The original flipSYNC cable was a very cool device that you could get in a version for Apple gear of for USB charging gear.
The small cable made it easy to take one with you everywhere so you were never caught out without a charge. The flipSYNC II cable shown off at CES 2011 is very similar looking and comes in version for Apple gear and one for micro and mini USB gear as well.
The big difference between the new flipSYNC II and the original flipSYNC is the new second version has a full size USB connector without making it dramatically larger. Either of the flipSYNC II modes is available for $19.99 with Apple.com selling the iPod version directly.