Scosche controlFREQ car stereo turns your smartphone into a remote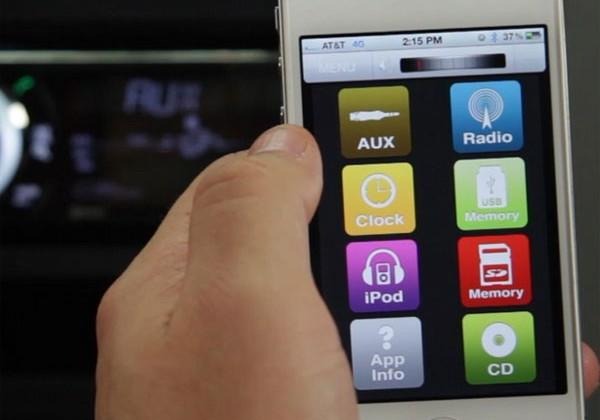 Scosche has announced a new product called the controlFREQ. The controlFREQ and is a stereo receiver for your vehicle that allows you to use your smartphone as a wireless remote control via an included app. Using this app, the car stereo turns most smartphones including Android devices and the iPhone into a remote control button also streams music directly to the receiver.
With the app installed, the smartphone is able to do things such as change tracks, optimize sound performance, adjust bass and treble settings, and operate the balance and fader controls. The application also allows users to switch between available sources for media. The app will also allow you to change the station on your radio.
The wireless range for the car receiver and the application is 33 feet. The car stereo also has an integrated microphone allowing users to make hands-free calls. The receiver has 30 programmable presets for storing your favorite radio stations and has an integrated CD player.
The CD player supports standard music CDs and CD-R, CD-RW, and MP3 CD playback. The controlFREQ is available right now online directly from Scosche for $139.99. The app is available for download at no cost via the App Store and Google Play.
[via Scosche]