Scientists develop long-lasting batteries from wood and sodium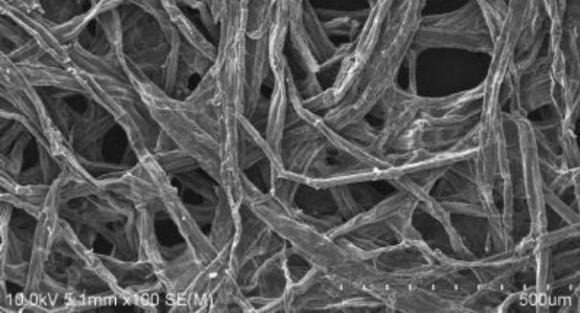 We've seen different battery innovations popup this year, such as the microbatteries revealed back in April that are as powerful as they are small. The latest one to surface, however, is environmentally friendly, using tin, wood, and sodium to create a battery with an extremely long life cycle, able to be charged hundreds of times during its lifespan.
This is accomplished using a very thin piece of wood as the base, with sodium being used in the place of lithium, and it all being wrapped up in tin. The use of wood fibers is advantageous because it can handle the contraction and swelling that naturally takes place within a battery, the action that reduces the lifespan of standard batteries.
The results of this are pretty astounding – the batteries are able to handle being charged in excess of 400 times, which Science Recorder reports as one of the longest lifespans among all nanobatteries. After being charged this many cycles, the wood fibers within the batteries remains intake, though "wrinkled," something that aids that battery rather than harming it.
Assistant professor of Materials Science at the University of Maryland, Liangbing Hu, said: "The inspiration behind the idea comes from the trees. Wood fibers that make up a tree once held mineral-rich water, and so are ideal for storing liquid electrolytes, making them not only the base but an active part of the battery."
This discovery not only can lead to more environmentally-friendly batteries, but also serve as a base for "low cost Na-ion batteries," according to one of the professors working on the project. The wood fibers said to be used are thinner than a standard sheet of paper, and are ideal for high-capacity charges, aiming them towards use with solar panels and similar technology.
SOURCE: Science Recorder