Scientists descend mysterious Siberian sinkhole, reveal pics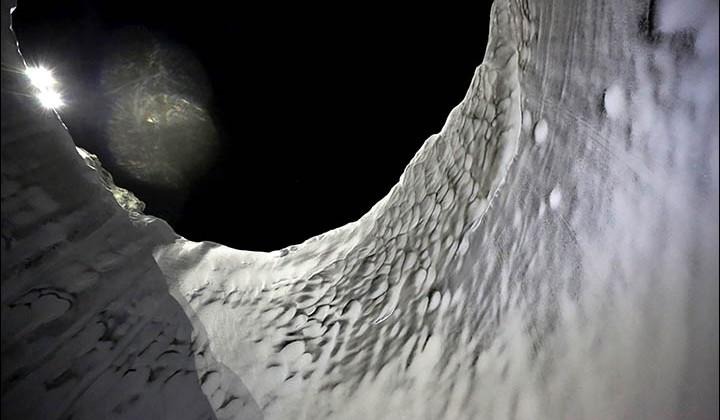 Remember that massive Siberian sinkhole? There's still no answer about how these mysterious holes came about, but some brave scientists have donned their winter gear and descended into the depths of one, snapping pictures on the way down and from the bottom. Now those images are available, and they show the sheer size of the craters, as well as the glass-like icy walls. Oddly enough, some scientists think the cause could be the same responsible for the Bermuda Triangle.
The photos come from The Siberian Times, which reports that the Russian Centre of Arctic Exploration's director Vladimir Pushkarev led the expedition. He says the mission was a success, and that his team was able to go down into the crater using climbing equipment — a task made easier thanks to the frozen ground.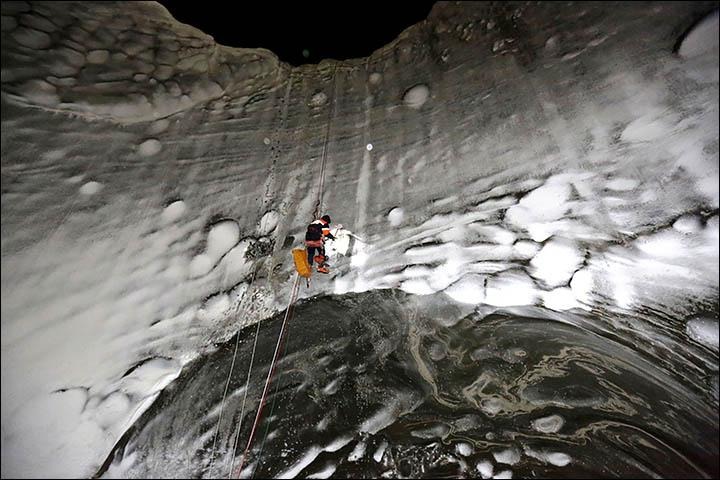 "The depth of the mini-lake is about 10.5 metres," said Pushkarev. A variety of tests were done, as well as measurements, looking into all sorts of things: gases, ice, the air and the ground, among other things. The collected data is now being processed to see what it reveals.
It has been posited that the same conditions responsible for the Bermuda Triangle phenomenon — namely, gas hydrates reactions — could be the cause. Pushkarev has remained neutral in his stance, however, saying, "I've heard about this Bermuda Triangle idea, but I repeat, our scientists need to work on materials first and only then draw some definite conclusions."
VIA: Gizmodo