Sceptre X322XV-HDR LED TV arrives with splash of color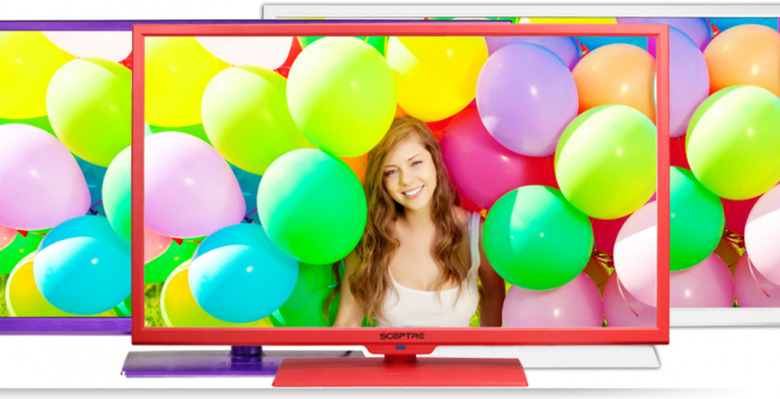 If you're ever gazed at your television's bezels and thought they'd look better in pink or pearl, Sceptre's new 32-inch Color Series TV will fit the bill. The new model brings a 32-inch LED display surrounded by either pink, purple, pearl white, or decidedly ordinary black, depending on preference.
The X322XV-HDR has a maximum resolution of 1280 x 720p, nixing it from the list for those particular about video quality. Video inputs include HDMI x3, VGA, composite/component, and a cable/antenna port.
In addition to the video ports, there's also one USB 2.0 port, a headphone jack, and digital/audio outputs. All of it is contained in a model weighing in at 12.3-lbs, making it rather svelte for a 32-inch television.
The latest Sceptre model is low-to-mid-range, which unfortunately isn't represented in the TV's price tag: $600 USD, a rate considerably higher than some of the maker's other models of the same size and similar specs, meaning uniquely-colored bezels will need to be especially important to buyers.
SOURCE: Digital Trends