Say goodbye to Google's gumdrop blob emojis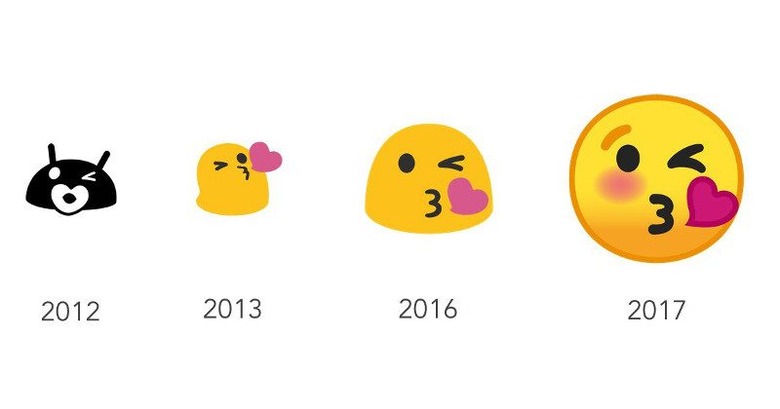 Some things are amusing the first few times you see them but become grating the longer you think about them. Or sometimes, such things are immediately unpleasant to others. Such is the case for many artistic products and is definitely the case with Google's emojis. After a journey of half a decade, Google has finally decided to be less liberal in its interpretation of emojis. Starting Android O later this year, Google's emojis will mostly sport the same circular face we all know and love.
To be fair, Google's emoji odyssey started way before emojis became en vogue, much less have a widely accepted standard. It was like the Wild West back then, and, unsurprisingly, Google's first official Android emojis depicted the domed head of Android's mascot.
But the Google started getting creative. Instead of a yellow circle, it transformed the familiar smiley into a gumdrop shape, which deformed and sprouted hands when needed. They looked cute for a while, but not everyone liked the whimsical interpretation of an already whimsical set of images.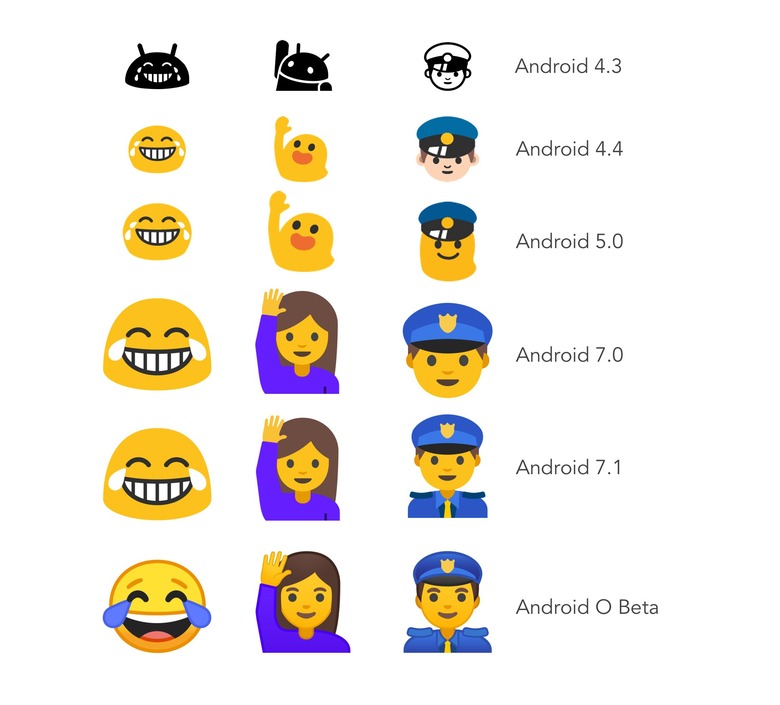 Fast-forward a few years and Android versions later, emojis have become more standardized and more formal. People have come to expect a more familiar, and complete, set of images. So when Android O lands, Google will adopt an emoji aesthetic that is more recognizable and more similar to how others are doing it. Of course, Google still injects its own artistic flair and design language, but not to the point of deforming heads.
In addition to the new emoji depictions, Android O will also deliver what could be, for now, the first full compatibility with the Emoji 5.0 standard to come from a major vendor. This finally adds long-wished for expressions like "face vomiting" as well as newer ones like "mind blown. Google will also supposedly provide a way for devices with older Android versions to download the new emoji set so that they, too, could bid those yellow gumdrops farewell.

VIA: Emojipedia