Satechi X-Presenter Smart Adds Laser Pointer And PowerPoint Control To iPhone 5S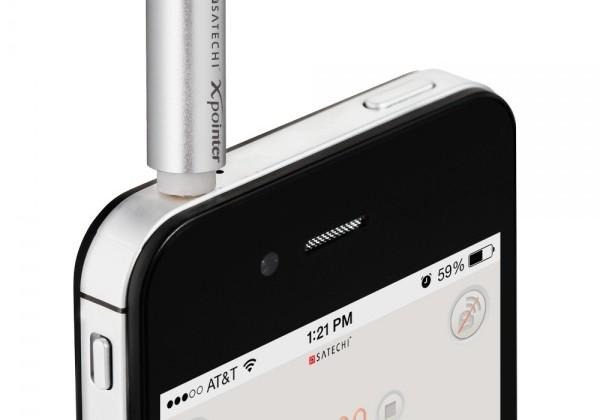 Satechi has announced a new accessory is available for iPhone users. The accessory is called the X-Presenter Smart with Laser Pointer and Bluetooth 4.0. The device is designed to work with the iPhone 4S, 5, 5C, and 5S. It will also function with Apple tablets including the iPad 3 and iPad mini.
The X-Presenter is a mobile presenter designed for business users that need to control a presentation from PowerPoint or Keynote. The X-Presenter is 1.6-inches long and ships with a compact USB dongle that needs to be plugged into the computer running the presentation you need to control.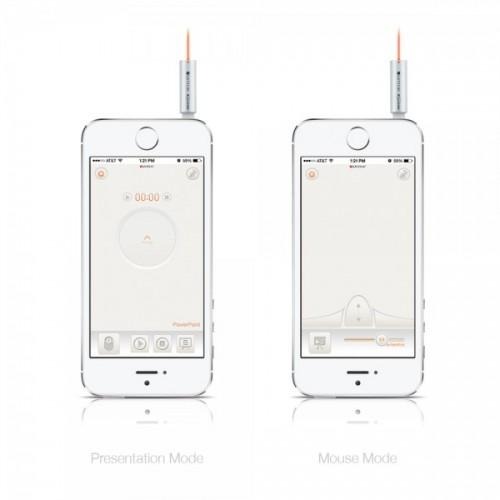 The device uses Bluetooth 4.0 and has a wireless range of 50 feet. The laser pointer portion of the X-Presenter is a red Class II laser that is activated using the X-Presenter SMART App that runs on the iPhone. A stylus touch pen is also included that is designed to double as a storage compartment for the X-Presenter when not in use.
The X-Presenter plugs into the 3.5mm audio jack on the iPhone or iPad. It measures 0.3" x 1.6" and weighs less than half an ounce. The application is available to download free of charge and a version for Android devices is available.
SOURCE: Satechi