Satechi WRT-A undercuts & outperforms 5D MkIII remote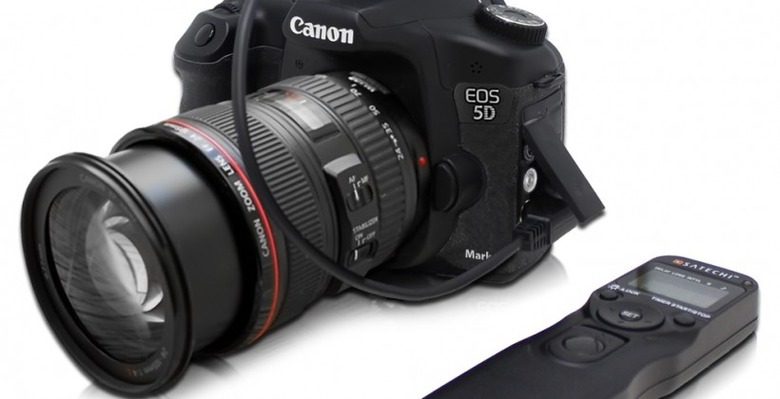 Canon's EOS 5D Mark III is a great DSLR, but the company's official accessories aren't exactly cheap. If you've been looking for a remote and timer, Satechi believes it has a more cost-effective option: the WRT-A Wireless Remote Control Shutter comes in at just $59.99 despite offering instant and scheduled recording options.
The remote has a small LCD display for easily setting interval and long-exposure timers, with a backlight for nighttime use, and there's a "time remind" speaker which beeps to let you know a countdown is in progress. If you'd rather not have the audio, a two-color light can show shooting status instead.
In contrast, Canon's remote range starts at $65, but that's for a wired system; instead of the 50 foot range of the Satechi, you get 2-3 feet instead. Canon does have a wireless option, the LC-5, but it's a heady $680.
As well as the 5D Mark III, the WRT-A is compatible with Canon's EOS-1V/1VHS, EOS-3, EOS-D2000, D30, D60, 1D, 1Ds, EOS-1D Mark II,III,IV, EOS-1Ds Mark II,III, EOS-10D, 20D, 30D, 40D, 50D, 5D, 5D Mark II and 7D. It's on sale now.