Satechi USB-C Slim Multi-Port Adapter released with gigabit ethernet port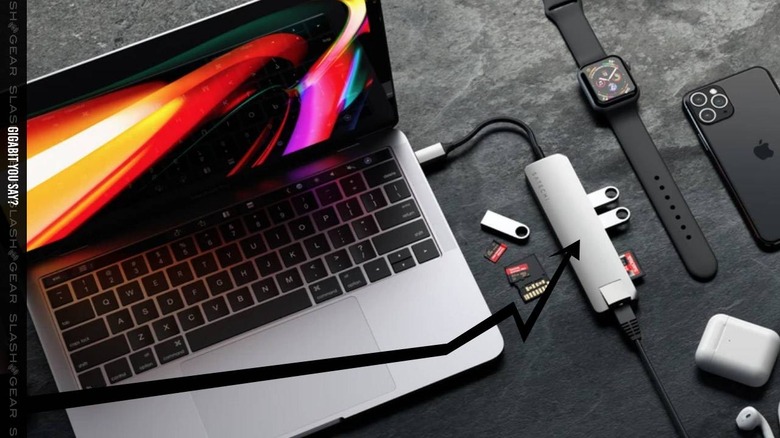 Today the folks at Satechi revealed and released their latest USB-C hub, a device with seven individual ports for connectivity expansion. In the mix are 2x USB-A 3.0 Ports, one USB-C PD (charging), and a full-sized 4K HDMI port. The ethernet port on this hub is capable of delivering gigabit-level internet, and the hub includes both microSD and full-sized SD card readers.
This device is one of many Satechi USB-C hubs that are out on the market today. They've got everything from an aluminum 10-port USB 3.0 hub with three charging ports down to a simple USB 4-port hub. They've got aluminum USB hubs to expand your port capabilities in all manner of Apple-matching aluminum tones: silver, space gray, gold, rose gold, black, and white.
Satechi specializes in accessories that work with the aesthetics of today's most beautiful and functional computing devices. At the moment, they've got a whopping 24x different sorts of hubs and docks available for the newest in new computing devices. If you've not already guessed, in the docks you'll see the obvious target for their metal color matching and device-specific accessories – it's all about Apple.
But don't let that intent fool you into thinking these USB-C devices don't work with other computers. In official details for this latest USB-C hub, you'll suggestions for use beyond the MacBook: Microsoft Surface and Google Pixelbook, too!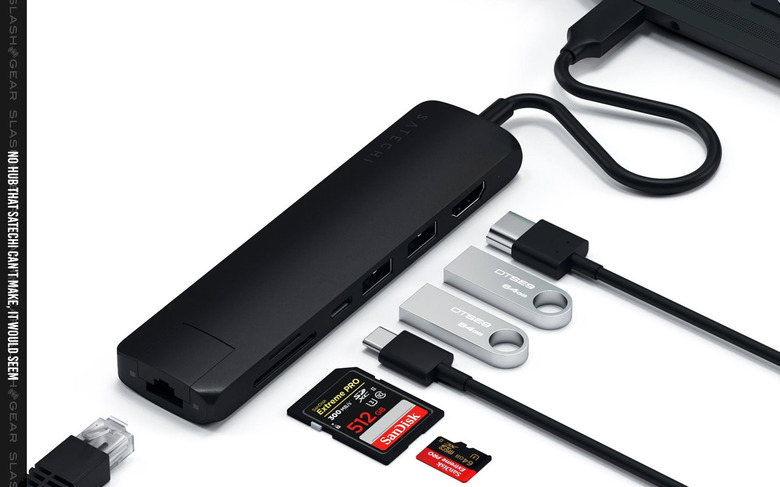 This latest Satechi USB-C Slim Multi-Port Adapter was released to Satechi's online store and Amazon today for approximately $80 USD. NOTE: We've not yet tested this specific hub, but if the quality is anything like we've seen from Satechi before, it's a piece of hardware that'll last you for years to come.
Have a peek at a few other Satechi items in the timeline below – they've been in this business of making high-quality accessories since the year 2005. We've been reporting on their releases and covering the spread since 2012.