Satechi unveils 10,000mAh Portable Energy Station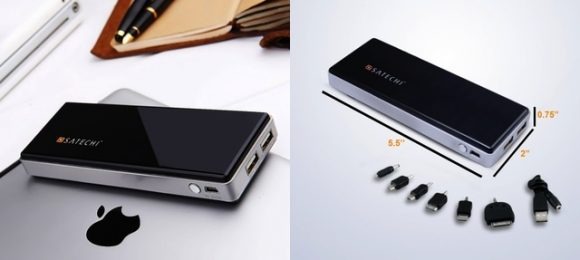 Satechi has unveiled a new USB-based portable charging station that's powerful enough to charge most all your mobile devices, even the power-hungry New iPad. The Satechi Portable Energy Station as it's called packs a 10,000 mAh battery and offers both a 1 amp and a 2 amp USB port all in one small and lightweight design.
The Satechi Portable Energy Station weighs 5.93oz and is only 5.5 inches long. It provides quick and efficient charging of your devices through 6 connectors that are compatible with most smartphones and tablets. Its 10,000mAh rechargeable lithium ion battery is powerful enough to fully charge an iPhone 4S from empty five times.
It also comes with a USB charging cord, a battery life indicator, and auto-off feature that detects when a connected device is fully charged. The device is available now through Satechi.net and Amazon, priced at only $49.99.